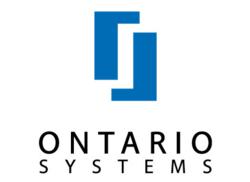 Muncie, Indiana (PRWEB) May 14, 2013
Ontario Systems and the Columbia Ultimate family of companies announced today a limited partnership to deliver accounts receivable management (ARM) and Consumer Financial Protection Bureau (CFPB) compliance solutions to their clients. The offerings will leverage an existing set of compliance solutions created by Ontario Systems's Chief Compliance Officer, Rozanne Andersen.
The solutions are designed to help asset purchasers, collection agencies and law firms assess CFPB readiness, navigate compliance requirements, stay abreast of changing laws and regulations and establish robust, closed-loop consumer complaint management systems.
Compliance solutions include:

Consumer Financial Protection Bureau (CFPB) consulting services – Consultation designed to improve readiness for CFPB examination process and improve the level of compliance with CFPB requirements
Compliance management systems – Monitoring, implementing, documenting, and training that address changes in requirements
Closed loop consumer complaint resolution programs – A program to record, investigate, respond to and resolve all complaints filed against the agency
ARM training – Topical, issue-specific training including exams and continuous improvement testing modules
"These are very challenging times in the ARM industry," says Columbia Ultimate family of companies President and CEO R. Fred Houston. "Meeting those challenges means maintaining compliance, and we want to ensure our clients have the resources they need to do just that. The CFPB consulting services and ARM compliance solutions and training we will offer by partnering with Ontario Systems are the best in our industry and will provide our clients with the critical guidance they need. We look forward to working collaboratively with Ontario Systems in the future as a way to support our customers and the ARM industry as a whole."
"Maintaining compliance in our industry is no longer a simple matter of being aware of laws and regulations," says Ron Fauquher, Ontario Systems CEO. "Those operating in the market need to take a holistic approach that goes well beyond simple knowledge. Both Ontario Systems and Columbia Ultimate share a common vision of equipping our customers with the best practices in the ARM space, by providing consultation, technology, and ongoing education. We're excited to continue down that path with a partner who shares the same commitment to serving their customers that we do, and we look forward to what the future holds for our two companies."
About the Columbia Ultimate Family of Companies
Established in 1979 and headquartered in Vancouver, Wash., the Columbia Ultimate family of companies is a privately held corporation servicing healthcare, collections agencies, debt buyers, banking and finance, retail and government sectors.
The Columbia Ultimate family of companies includes Columbia Ultimate, RevQ, HealthWare Inc. and The Intelitech Group.
RevQ provides industry leading software solutions and consulting services to improve collections in the government sector.
The Intelitech Group is a business management and debt recovery consulting company that provides technology solutions designed to enhance profitability. HealthWare Inc. provides revenue cycle management solutions to the healthcare industry. More information is available at http://www.columbiaultimate.com.
About Ontario Systems
Ontario Systems LLC is a leading provider of accounts receivable and revenue cycle management solutions for the collections and healthcare industries. Offering a full portfolio of software, services, and business process expertise, Ontario Systems customers include nine of the 10 largest collections agencies, and three of the five biggest health systems in the U.S., with 55,000 representatives in more than 500 locations.
To learn more about how Ontario Systems can help power up your receivables, visit OntarioSystems.com, or email info@ontariosystems.com.
Public Relations Contacts
Columbia Ultimate Media Contact:
Julie Melton
julie.melton(at)columbiaultimate(dot)com
503-803-6495
Ontario Systems Media Contact:
Casey Stanley
casey.stanley(at)ontariosystems(dot)com
765-751-7118