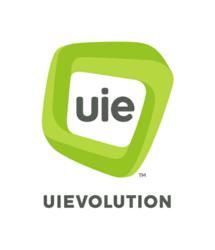 UIEvolution has long been a global leader in creating rich, cross-platform native experiences across connected devices. We look forward to sharing our experiences and discussing multi-screen touch points that feed into CRMs.
(PRWEB) May 14, 2013
UIEvolution, Inc., the global leader in connected screen solutions, announced today that it has been asked to speak at APPNATION's Cross Platform Summit addressing cross-platform CRM and how brands are leveraging mobile, apps and other emerging platforms to acquire new customers. UIEvolution's Chief Experience Officer, Ted Woodbery, will be joined on the panel with Tom Cramer, Strategy Director at Razorfish.
APPNATION's 3rd annual Cross-Platform Summit explores the burgeoning world of apps across all connected devices. The two day event brings together influential leaders working within the mobile space to discuss trends and strategies around the app economy. Panels and keynotes will consist of speakers providing commentary on the current and future state of consumer applications across devices and platforms.
"I am honored to be a part of such a sharp group of talented presenters at one of the premier mobile app conferences," said Ted Woodbery, Chief Experience Officer at UIEvolution. "UIEvolution has long been a global leader in creating rich, cross-platform native experiences across connected devices. We look forward to sharing our experiences and discussing multi-screen touch points that feed into CRMs."
Who: Ted Woodbery, Chief Experience Officer, UIEvolution
What: Panel titled "Cross-Platform CRM"
When: May 22, 2013 2:45pm ET
Where: APPNATION's Cross-Platform Summit New York, NY
About APPNATION
APPNATION is a new kind of conference and exposition singularly focused on the burgeoning mobile app economy and the sub-markets created by the developers, networks, brands, agencies, research organizations and media companies that are driving it. APPNATION is a unit of M2 Events, LLC, a conference and through leadership production company founded by Drew Iaani. For more information visit: http://www.appnationconference.com
About UIEvolution
UIEvolution is the global leader in connected screen solutions for Enterprise customers in the hospitality, automotive and media industries. Creating rich, cross-platform native experiences on all devices and screens, UIEvolution is dedicated to evolving customers' digital business to better support the fragmented landscape of screens and devices. UIE's Evolution Platform breaks through the complexity of building and managing connected mobile, tablet, TV and automotive experiences, and provides the ability to create more connected experiences in less time. With offices in the United States and Japan, UIEvolution has a proven track record with clients like Toyota, AT&T, Microsoft, Disney, Samsung, Mitsubishi, Hikari-TV and other Fortune 500 companies.
Visit online: http://www.uievolution.com Follow on Twitter: @UIEvolution