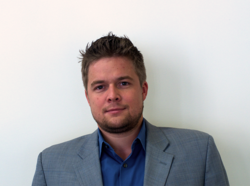 Boston, MA (PRWEB) May 14, 2013
Catalyst, a leading search engine marketing firm, announced today that it will participate in the Interactivity Digital conference this week. The agency will discuss how marketers can get more value from their digital marketing data to drive more business. The conference takes place in South Beach, Florida, May 15-16th.
Most marketers have an endless supply of data at their fingertips today. And whether it's from Google Analytics, AdWords, Webmaster tools, ComScore or Compete, such data provides them with valuable insights they can use to help their businesses succeed. However, many marketers are failing to tap into the full power of their data because they examine it on an individual channel basis, such as SEO, PPC, or Social Media. This is a big mistake. It's also the focus of the session Catalyst will speak at during #ID2013: Making it Jive: Using Data to Make (and Improve) SEM Decisions.
During this session, Benjamin Spiegel, @nxfxcom, Catalyst's Director of Search Operations, will discuss the importance of examining your digital marketing data holistically to gain valuable insights that can be used to make better marketing decisions. Spiegel will demonstrate innovative ways to examine digital marketing data across channels, and share examples of creative tactics that put data insights to work to gain more business. The session takes place on Day 2 of the conference, May 16th, at 11:20 AM. Spiegel will be joined by fellow panelists Marc Poirier, Founder and EVP, Business Development at Acquisio, and Jon Henshaw, Co-Founder & Chief Product Officer for Raven Internet Marketing.
"Many marketers are overwhelmed with data today," said Spiegel. "As a result, they tend to look at the data in silos because that's the way it's delivered, and it's more manageable that way. But that approach is short-sighted and elementary. Utilizing data visualization software such as Spotfire uncovers really interesting insights that come from examining data intersections across all of your digital channels. That's where you can find exciting opportunities worth exploring."
Considered thought leaders in the digital marketing industry, Catalyst will share its knowledge and expertise during Interactivity Digital, a premier digital marketing conference taking place at the James Royal Palm in South Beach, Florida, May 15-16th. The event will feature industry experts, thought-provoking panel discussions, and valuable networking opportunities. Conference topics will focus on the areas of search engine optimization, paid search marketing, social media, email marketing, analytics, conversion optimization, and content marketing strategy. The conference will be intimate; attendance is limited to 150 people. Tickets for the event can be purchased here.
"Many big brands have sophisticated digital marketing programs," said Beth LeTendre, CEO, Catalyst. "In order to fully integrate on their digital marketing data, brands need to push beyond the basics, and look at it holistically – across their digital channels. This approach will reveal new and powerful insights they can leverage to gain a competitive advantage."
About Catalyst
Catalyst, a pioneer in developing strategic digital marketing services since 1998, is renowned for search marketing excellence in servicing Fortune 1000 brands. The firm is the search agency of record for many of the world's top companies. Headquartered in Boston with offices in New York, Chicago, Seattle, Toronto, and Montreal, Catalyst serves numerous B2B and B2C clients in a variety of industries. The search engine marketing firm prides itself on being THE Search Innovator of the industry. Catalyst's offerings include: search engine optimization (SEO), paid search marketing (PPC), social SEO, content strategy, digital asset optimization, mobile search, e-retail optimization, local search optimization, global search, and competitive reporting. Marketers interested in exploring the search and social dynamic are encouraged to download Catalyst's new ebook Social SEO Strategies: Mastering the Art of Social SEO.
Catalyst is a wholly owned subsidiary of WPP, the world's largest communications services group. For more information about Catalyst, please visit http://www.catalystsearchmarketing.com.