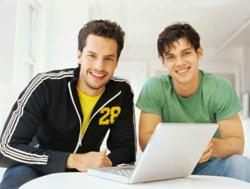 Not only does Exede offer all of their customers speeds of up to 12MBPS, they also offer a 'Late Night Free Zone' which, if utilized correctly, basically equates to unlimited Internet.
Orlando, Florida (PRWEB) May 14, 2013
As a nationwide provider of Exede Internet, USIRIS LLC is pleased to pass along the good news that Exede Internet received the prestigious 2013 Edison Award. Victor C. Fuentes, Director of Operations for USIRIS LLC, has long been a champion of the types of innovation required to earn such an award. According to Fuentes, "At USIRIS, we have always made it our goal to partner with the best companies possible. We want to provide top quality, innovative services to our customers and client base, and this desire is why we initially chose to add Exede to the portfolio of services that we offer."
According to a statement issued by ViaSat, the parent company behind Exede's high speed satellite Internet service, via their website on April 29, 2013, "Exede® Internet by ViaSat earned a 2013 Edison award from the internationally renowned Edison Universe organization, which recognizes systems and services that are at the forefront of innovation. Exede service is the recipient of a bronze award in the IT/Computing category. With download speeds of 12 Mbps, Exede service has transformed satellite Internet for households that previously had slow, inadequate Internet service."
The inspiration and philosophy behind the Edison Awards is explained on their website, "The Edison Awards are named after Thomas Alva Edison (1847-1931) whose extraordinary new product development methods garnered him 1,093 U.S. patents and made him a household name across the world. Edison pioneered five industries which transformed our world, including the incandescent electric light and the system of electrical power, the phonograph and recorded sound, the telephone transmitter, the storage battery, as well as movies and the motion-picture camera."
When asked about Exede, Frank Bonafilia, Executive Director of the Edison Awards, had this to say, "Our judges recognized Exede Internet as a true innovator out of the many products in its category." USIRIS LLC finds this most recent Exede award particularly exciting. "Exede is on a roll," says Fuentes, "As a company, Exede has received a huge amount of recognition this year, they are building momentum and we are looking forward expectantly to the new innovations that we believe they will continue to introduce."
"The Edison Award is the third major recognition the Exede service has received this year for innovation and performance. A February 2013 FCC benchmark report showed Exede Internet outperforming all other ISPs in delivering promised speeds to subscribers, with 90 percent of Exede subscribers receiving 140 percent or better of the advertised 12 Mbps speed during peak periods. In March, ViaSat-1, the satellite that powers the Exede service, was officially recognized with a Guinness World Records title as the World's Highest Capacity Communications Satellite," states the ViaSat website. "The Edison Award is especially meaningful to us because of Thomas Edison's legacy," said Mark Dankberg, chairman and CEO of ViaSat. "Edison's inventions were rooted in his ability to identify market needs years into the future, to challenge conventional thinking, and to work with enormous focus and passion. These values are also central to our ability to innovate."
ViaSat first introduced Exede high speed Internet in January 2012. "Not only does Exede offer all of their customers speeds of up to 12MBPS, they also offer a 'Late Night Free Zone' which, if utilized correctly, basically equates to unlimited Internet," says Fuentes. According to ViaSat's website, "The new service is transforming satellite Internet and lifting the entire industry to a new, more competitive position against terrestrial alternatives. After its first full year of operation, ViaSat-1 supports more than 285,000 subscribers. Approximately 40 percent of new Exede subscribers are choosing the satellite service over other alternatives available to them, such as DSL, cable, and mobile wireless for fixed home use – a major shift from the previous generations of satellite Internet service, considered to be a "last resort" for those with no other Internet alternative." Exede's satellite technology allows them to do something that other Internet service providers cannot do, provide high speed broadband Internet almost everywhere. Says Fuentes, "In rural parts of America, people can't access cable or dsl, their Internet is notoriously slow. With Exede, no matter how far out you live; no matter what state; if you need Internet Florida, Louisiana, Nebraska; you can have high speed Internet."