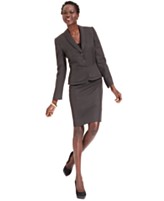 (PRWEB) May 13, 2013
Wholesale business opportunities in Nigeria are increasing as the central government seeks to expand the segments at which the Nigerian economy is involved in. Donny Lowy, the CEO of a Brooklyn closeout warehouse with a large African clientele, has published an article addressing new opportunities being created in this west African country.
"There are many opportunities being created by those who are involved in the selling of wholesale goods in Nigeria. They can increase the selection of their product offerings to better serve those employed in sectors which the central government is focusing on, such as the agriculture industry. Investments in the agriculture business by companies such as Indorama and Syngenta, can trickle down to retailers in Lagos, Abuja, and Port Harcourt, since there will be a new sector of blue collar and corporate workers who can now afford American designer wholesale clothing and footwear," said Donny Lowy, who exports brand name closeout products throughout Africa, through his CloseoutExplosion.com website.
"Retailers have the opportunity to sell brand name Levi's jeans to the farm workers, while offering office suits by Tahari to the corporate employees. The key to succeeding in this expanding retail marketplace is the understanding of what type of wholesale clothing and shoes will be needed and desired by those employed within this field," added Donny, who runs a New York wholesale showroom at which wholesale buyers can select their own products, or purchase by the pallet.
This new article addresses the challenge that the current infrastructure deficit in Nigerian cities such as Lagos and Abuja presents. While in order for Africa's most populous nation to continue its trajectory as Africa's commercial trading giant, major upgrades are required, there is progress on this part as can be seen by discussions being conducted at the World Forum held in South Africa. As telecommunications, public roads, ports, and bridges, are improved on a national scale, Nigerian retailers will be able to see revenues increase at their own shops and wholesale outlets since much needed upgrades and construction will facilitate the shipping of products, as well as shopping trips by customers looking for suits, dresses, shoes, handbags, and other fashion accessories.
Closeout Explosion also discusses how brand name wholesalers and fashion boutiques can benefit from the outcome of presentations being made at the Nigerian Business Aviation Conference, which can show wholesalers and importers how to travel throughout the African market to present their closeout products, surplus goods, and overstock pallets.