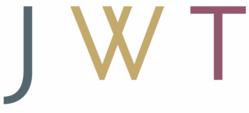 When we launched Worldmakers, our mission was to curate and cultivate exclusive conversations with inspiring and fascinating people across all industries and geographies that were reflective of JWT's WORLDMADE philosophy
New York (PRWEB) May 22, 2013
JWT, the world's best-known marketing communications brand, announced an exclusive media partnership with LinkedIn, the world's largest professional network on the Internet with more than 225 million members, to showcase "Worldmakers," the Web-based talk show series developed, produced and made by JWT. "Worldmakers," hosted by Bob Jeffrey, JWT Worldwide Chairman and CEO, features some of the world's most respected thinkers exploring the convergence of advertising, technology and entertainment.
Additionally, Jeffrey has been named to LinkedIn's exclusive "Influencer" program, which brings together 250+ of the world's top thought leaders to share their knowledge and insights on LinkedIn. "Worldmakers" is the first original video series to air exclusively on LinkedIn's Influencer platform.
"When we launched 'Worldmakers,' our mission was to curate and cultivate exclusive conversations with inspiring and fascinating people across all industries and geographies that were reflective of JWT's WORLDMADE philosophy, and then share their stories and insights with our clients and audiences around the globe," said Jeffrey. "Partnering with the world's preeminent business networking site to amplify our insightful and thought-provoking content seemed like a completely organic step to further LinkedIn's own mission to help professionals become more productive and successful."
"Millions of professionals are coming to LinkedIn to glean daily insights from the world's top influencers, like Mr. Jeffrey. We're excited for Mr. Jeffrey to exclusively launch 'Worldmakers' on LinkedIn and give our members exclusive access to his conversations with the world's top thought leaders within the advertising, technology and entertainment space," said Blair Decembrele, LinkedIn spokesperson.
All episodes of "Worldmakers" will air on Jeffrey's LinkedIn page and will be syndicated across relevant industry channels on LinkedIn. The weekly series will kick off with award-winning chef, restaurateur, author and philanthropist Marcus Samuelsson, followed by founder and CEO of theAudience Oliver Luckett, who talks about social programming and the rise of social media as a platform for branding. Additional episodes will span the globe, with interviews from Shanghai featuring Starbucks China Chief Marketing Officer Marie Han Silloway, who discusses her journey bringing coffee to a tea culture, and Unilever North Asia President Alan Jope, who lends insight on international brand success and China's digital landscape.
ABOUT JWT
JWT is the world's best-known marketing communications brand. Headquartered in New York, JWT is a true global network with more than 200 offices in over 90 countries, employing nearly 10,000 marketing professionals. JWT consistently ranks among the top agency networks in the world and continues a dominant presence in the industry by staying on the leading edge—from producing the first-ever TV commercial in 1939 to developing award-winning branded content today. JWT embraces a WORLDMADE philosophy, making things inspired by the world through blending technological innovation with international imagination. JWT has forged deep relationships with clients including Bayer, Diageo, Ford, HSBC, Johnson & Johnson, Kellogg's, Kimberly-Clark, Macy's, Mondelez, Nestlé, Nokia, Rolex, Royal Caribbean, Schick, Shell, Unilever, Vodafone, Vonage and many others. JWT's parent company is WPP (NASDAQ: WPPGY). For more information, please visit http://www.jwt.com and follow us @JWT_Worldwide.