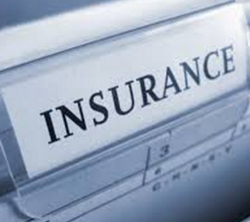 New York, NY (PRWEB) May 14, 2013
US Insurance Net recently released a directory of insurance agents in each area, helping residential customers find insurance agencies nearby. This directory is posted on the company's website at http://usinsurancenet.com/, with agent listings organized according to city. Visitors to the site can either browse by city or search by zip code to find the best agents in a specific area.
Describing it as the "Yelp for insurance," John Cain, social marketing and content specialist for US Insurance Net, says the directory details contact information and basic details about each agent. Visitors to the site can also click on a 'coverage options' tab to determine at-a-glance which areas each agent represents.
Customers looking for specific types of insurance can narrow searches by type of coverage. Results can be sorted to include only agents who provide insurance for business, car, condo, health, homeowner's, life, motorcycle, recreational, or renters. In order to find out immediately how much money a person can save, US Insurance Net recommends using the site's quote finder. Customers need only enter their information into form fields, and the site will return the best deal for them.
US Insurance Net's directory includes agents from some of the best insurers in the country, including Allstate, State Farm, and others. In addition to its directory, US Insurance Net also collects user reviews of 337 different insurance companies to help customers determine the quality of the company they choose. US Insurance Net also maintains a list of the highest-rated insurance companies, as well as the companies holding the most reviews on the site.
For agents, US Insurance Net is a valuable resource, allowing them to connect with customers. Not only does the site offer its directory of agents to let customers seek them out directly, but US Insurance Net also provides leads to help agents build their book of sales. Agents can browse the 'for agents' section of the site to enter contact information and receive information on how to get high-quality leads from the site.
A comprehensive informational resource for any customer shopping for coverage, US Insurance Net provides answers to some of the most frequently asked insurance questions. Interspersed with helpful articles for those seeking insurance, these answers cover everything from whether driver's education lowers the cost of auto coverage, to handling natural disaster-related claims.
US Insurance Net specializes in providing low-cost insurance to those who need it. By allowing insurance companies to bid on customer business, US Insurance Net is able to get customers the best prices on the insurance they need. The site also seeks to keep customers informed so they can make better choices that help them save even more.
Use of US Insurance Net's site is free for both agents and customers. For more information or to view the company's directory of insurers, visit http://usinsurancenet.com/. Visitors can also go directly to an information page that relates directly to the state in which they live.