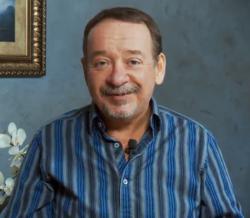 People from 11 different countries are coming to our first ever Renegade Hypnotist Seminar!
San Francisco, CA (PRWEB) May 13, 2013
"We couldn't be more thrilled!" said hypnosis expert Mark Cunningham, when asked about his first Renegade Hypnotist Seminar selling out a month before it starts. "I guess we need to start planning the next one."
This focus of the June seminar is teach men how to give women more pleasure, more vivid fantasies and heightened sensations using hypnosis.
Designed for men who want to spice up their sex life and their relationship by learning how to use hypnosis to give a woman more pleasure than she's ever known in her life.
"And what is even more exciting is we have men, women & couples attending from eleven different countries," says Cunningham, "All to learn how to hypnotize women and spice up their relationships."
This 3-day seminar will be a hands-on training.
"My seminars are known for my do-the-drills and get-the-skills training methods," said Cunningham. "All you need is enthusiasm and a desire to learn."
Cunningham's long time students refer to his training method as 'Marknosis', which consists of Cunningham explaining the concept, telling teaching stories, followed by a demonstration. Then everyone gets a partner, does the exercise, and gets feedback from Mark Cunningham.
Cunningham has over 30,000 hours of clinical hypnosis experience, with mostly women clients, and developed his own method he calls Renegade Hypnosis.
"My methods are cutting edge and definitely way beyond the mainstream of hypnotic technique" said Cunningham, "People said I went Renegade a long time ago, but I only care about what works."
The Renegade Hypnotist Project is designed for men who love women and are looking for new ways to connect with their woman, and add fun to the relationship.
Further information about the Renegade Hypnotist Project can be found by watching this video: http://renegadehypnotist.com/preview-01/