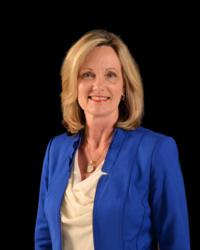 The National Wildlife Federation and the Ray C. Anderson Foundation share a common vision for protecting the planet for future generations.
Atlanta, GA (PRWEB) May 15, 2013
Mary Anne Lanier, Ray C. Anderson Foundation Trustee, has been appointed to the National Wildlife Federation's (NWF's) President's Advisory Council.
"Ray Anderson's legacy continues to shine brightly in all corners of the world, and we are pleased to announce Ms. Lanier's appointment," said Larry Schweiger, President and CEO of the NWF.
Schweiger invited Ms. Lanier to bring her valuable perspective to the group and "carry forth her father's commitment to innovation and leadership and a shared sense of commitment to sustainability in all sectors, both business and not for profit."
"I am truly honored to take my father's seat at the table with this passionate group of advocates who work so hard to ensure that the best decisions are made to protect and restore the diverse species that inhabit the American landscape," said Lanier.
"I attended my first NWF Annual Meeting on May 1 in Washington, DC, followed by meetings on May 2 with various environmental policy leaders who are the 'voice of wildlife' on Capitol Hill. I was amazed at the energy and diversity of the group," she said. "The President's Council includes everyone from a retired United States ambassador who offers a global perspective, to nonprofit executives, corporate philanthropists, researchers, and professors, who are all working at the grassroots level to teach today's youth the importance of conservation and restoration in their local communities."
The NWF and the Ray C. Anderson Foundation share a common vision for protecting the planet for future generations. The NWF's slogan is "Inspiring Americans to protect wildlife for our children's future," and the Foundation aims to "help create a better world for future generations—tomorrow's child."
About the Ray C. Anderson Foundation
The Ray C. Anderson Foundation is a 501(c)(3) not-for-profit organization that seeks to promote a sustainable society by supporting and funding educational and project-based initiatives that advance knowledge and innovation in sustainable production and consumption.
About the National Wildlife Federation
Wildlife's ability to survive the challenges of the 21st century is becoming outpaced by the events that are transforming our world. Global warming, the loss of habitat, and people becoming more disconnected from nature than past generations are converging on a dangerous path for our planet. The work of NWF and its affiliates across the country provides answers to these challenges and will help ensure America's wildlife legacy continues for future generations.