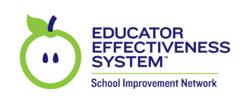 SALT LAKE CITY (PRWEB) May 14, 2013
School Improvement Network, the leader in educator effectiveness resources, today announced a free webinar with Common Core expert Heidi Hayes Jacobs on the best practices for examining student work and assessments aligned to the Common Core Standards.
"Properly assessing students' mastery of the Common Core Standards is vital for each student to graduate ready for college and career," said School Improvement Network CEO and President Chet Linton. "As one of the nation's leading experts in the Common Core Standards, Heidi Hayes Jacobs' insights into assessments mapped to the Common Core as a measure of student progress are a valuable resource for any educator working to effectively measure student progress or implement the Common Core Standards."
Webinar participants get the best strategies and practices for examining student work in strategic grouping patterns to inform and improve curriculum and teaching approaches, especially around the Common Core Standards.
Webinar takeaways will include the following:

Approaches to evaluating student learning and using evaluation results to improve student performance, especially within the Common Core Standards
Strategies for strategic grouping of staff to respond to student work
Methods for unpacking assessments
Collaborative inquiry protocols for reviewing work
Examples of revision methods for improving curriculum maps
The webinar will be held Thursday, May 16 at 3 p.m. EDT.
Click here to save a seat at the webinar.
Click here to learn about a holistic system for supporting educators in implementing the Common Core Standards.
About School Improvement Network
Founded in 1991 by teachers, School Improvement Network has spent decades researching and documenting the best practices in education. From this research, School Improvement Network has developed the Educator Effectiveness System. This system delivers a process to improve teacher practice, and gives educators a set of powerful tools to drive the process. Research shows that districts and schools that use the tools in the Educator Effectiveness System produce better teachers and, as a result, experience dramatic increases in student achievement, driving up student test scores by as much as 30 percent in a single year. School Improvement Network works with thousands of schools and districts in every state and around the world and has visited over 3,500 classrooms to document best practices in action. Learn more at http://www.schoolimprovement.com.
School Improvement Network and its logos are trademarks of School Improvement Network. All other trademarks and registered trademarks are the property of their respective owners.