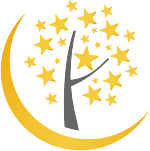 Where else can one fly, marry a rock star or shape shift into an animal but in dreams?
Herndon, VA (PRWEB) May 14, 2013
Everyone dreams when they sleep, even if they don't remember. In fact, researchers have established that people have four to six dreams on average every night. But dreams aren't important, right? "Wrong," says Dreams Cloud, the most comprehensive resource on interpreting dreams and dreaming on the web, mobile and social media. Experts at Dreams Cloud provide the top five reasons that everyone should remember and pay attention to their dreams:
1. Dreams can help everyone live better.
Dreams can alert the dreamer to issues they need to address, confront or resolve in their lives. For example, many people have had dreams where they are naked in public or show up totally unprepared for an exam. These are common dream themes that typically have to do with feelings of insecurity, inadequacy, or other anxieties. By reflecting on what the source of the anxiety may be, the dreamer can take action to reduce it. In short, those who are in touch with their dreams can take steps to lead more secure, happier, and more successful lives.
2. Dreams can help people learn.
Numerous studies have shown that while people dream, their brains are consolidating memories and solving problems that they encountered throughout the day. One study in particular suggests that individuals who dream about a task they are learning perform much better in that task than those that don't dream about it. In essence, while sleeping – and dreaming – people are actually learning and building new skills. Moreover, Yale researchers have found that people can actually train their brains to learn new skills while using the lucid dreaming technique (more below).
3. Dreams inspire creativity…and more.
Artists, writers and musicians throughout the ages have all cited dreams as inspiration for their work. These include surrealist artist Salvador Dali, authors Stephen King (Misery) and Stephanie Meyer (Twilight), and musicians as diverse as Roy Orbison, R.E.M. and Jimi Hendrix, to name just a few. But even scientists and inventors have found ideas and inspiration in their dreams that led to breakthroughs in real life. Dr. Otto Loewi, who won a Nobel prize for medicine in 1936, found the idea for how to design an experiment to prove his hypothesis in a dream. He later commented, "most so-called 'intuitive' discoveries are such associations made in the subconscious."
4. Dreams can be a window to the mystical world.
While not everyone believes in things they can't explain, many people report having had premonitions in dreams that later come true. By some counts, as much as one-third of the population have experienced premonition dreams. Other phenomena that people report experiencing in dreams include out-of-body experiences, spiritual dreams, and the sense of receiving a direct message in a dream, for example, from a deceased loved one. Whether they have an explanation or not, dreamers often recall these dreams for years to come.
5. Dreams can be fun!
Where else can one fly, marry a rock star, or shape shift into a wild animal but in dreams? Those who can "lucid dream" can even create the adventure of their choosing. Lucid dreaming is a proven phenomenon in which the dreamer is aware that he or she is dreaming, while continuing to sleep and dream. In this state, the lucid dreamer can exert influence and control over his or her actions in a dream. Lucid dreamers report levitating objects, flying, meeting up with friends and more. Lucid dreaming has also been used to enable dreamers to confront fears and traumas, for example, taking different actions in a recurring nightmare to confront their fear and bring the dream to a more positive resolution.
About Dreams Cloud
Dreams Cloud, a subsidiary of Dreams Book Inc. (DBI), is a global resource which specializes in gathering, saving, and tabulating a statistical compilation of dreams. The website provides its members with tools to log their dreams, create various dream journals, save them privately or share them publicly or anonymously, and receive reflections on their dreams. The goal of Dreams Cloud is to better its members' lives and those of the public through its efforts. To learn more about Dreams Cloud, please visit http://www.dreamscloud.com.
About Dreams Book Inc.
Dreams Book Inc. (DBI), a Herndon, VA, based company, is the creator and manager of various internet-based projects. DBI employs fractional management and in-house expertise and development as well as a multi-national outsourced team to create value for its stakeholders through synergetic and strategic project management. DBI specializes in projects that provide social benefits and have mass appeal.