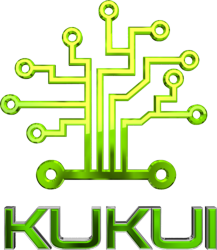 "We believe that knowledge is power and our system equips shop owners with the power they need to make smart decisions about how to better manage their marketing campaigns," said Kukui CEO Ryan Wilmot.
San Jose, CA (PRWEB) May 14, 2013
Kukui Corporation, a provider of marketing software solutions for the automotive repair industry, has formed a partnership with direct mail leader, Mudlick Mail. The partnership will help Mudlick's automotive repair shop customers maximize the effectiveness of their direct mail campaigns and overall marketing efforts.
Kukui offers a revolutionary software platform that provides shop owners with unique insight into how much business their marketing channels are generating. The company's product suite also includes smart web pages that are optimized to boost conversion rates; a simple-to-use Content Management System that is integrated with a shop's Point-of-Sale system and customer retention tools such as email service reminders.
"We believe that knowledge is power and our system equips shop owners with the power they need to make smart decisions about how to better manage their marketing campaigns," said Kukui CEO, Ryan Wilmot.
Under the agreement, Kukui will offer Mudlick Mail customers a free month of access to its platform as well as enhanced tracking to determine the return on the investment in their direct mail campaigns. Mudlick Mail's clients will enjoy full Kukui Platform features, including:

Automated ROI Tracking for a variety of marketing sources
Google Marketing and Optimization
Unlimited Optimized Landing Pages
Yelp Consulting to help shop owners improve customer reviews
Call Recording to provide shop operators with information about how front desk personnel are handling potential leads
A Dedicated Marketing Consultant
Text and Email Maintenance and Appointment Reminders
Complete Marketing Dashboard with Multi-Shop support, providing clients with a clear picture of their shop's health.
Kukui's "smart" landing pages have helped shop owners double their customer conversion rates, producing more customers for less cost.
"We are proud to join forces with a company that is offering cutting-edge technology sure to enhance our direct mail services," said Mudlick Mail President Tim Ross. "Kukui can provide shop owners with the data they need to improve their marketing strategies and increase sales."
Through the partnership, Mudlick will offer exclusive direct mail packaging and pricing for Kukui customers. The company will also provide free access to its learning center, which offers webinars, training videos and other resources designed to help auto repair shop owners make the most of their advertising programs.
About Kukui
With a rich history in information technology, Kukui provides businesses a custom marketing platform that integrates with each organization's Point of Sale (POS) system. This empowers each of Kukui's clients with quantitative data showing their return on investment, the number of new clients based on their POS system, statistics revealing their customer retention rate, and areas to improve their business through the tracking of phone calls, appointment forms, and feedback from customer reviews.
About Mudlick Mail
Mudlick Mail's direct mail campaigns are developed using in-depth market research, allowing shop owners to focus on customers by income, geographic area and even vehicle make. Once a shop has identified its target market, Mudlick Mail provides a package of direct mail services to reach customers, including postcard design, printing, listing services, postage and delivery for one flat fee. A company on the rise, Mudlick Mail posted a 37 percent increase in revenue in 2012, the fourth consecutive year of sales growth. Mudlick Mail counts more than 800 customers in the United States and Canada.
For more information about Kukui, visit http://www.kukui.com.
For more information about Mudlick Mail visit: http://www.mudlickmail.com.
###