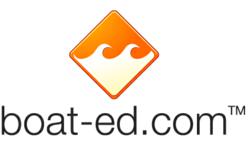 MILWAUKEE, Wisc. (PRWEB) May 14, 2013
Badger State boaters born in or after 1989 are reminded they must complete an official Wisconsin boating safety course to legally operate a motorized boat or personal watercraft. The need for safety training is underscored by the 22 percent increase in boating deaths in Wisconsin from 2010 to 2011.
"We monitor the boating industry year round and with warmer weather comes the increased potential for boating accidents. Education and awareness are key factors in preventing accidents. The purpose of any boating safety course or training material is to prepare boaters for a variety of scenarios in and out of the water," said Kurt Kalkomey, president of Kalkomey Enterprises, Inc.
Wisconsin boating safety courses are available year round, however, spikes in course registrants are typically observed in early spring and summer. While Wisconsin law requires mandatory boater safety training for those born in or after 1989, safety specialists encourage everyone to complete a course, regardless of age, before hitting the water. To take an official Wisconsin boating safety course, visit http://www.boat-ed.com/wisconsin/.
Most recent national data from the United States Coast Guard details 4,588 accidents in 2011, including 758 fatalities and 3,081 injuries. The majority of these accidents occurred from May to September, with 77 percent of the reportable incidents for the year. In Wisconsin, there were 110 boating accidents in 2011, resulting in 22 deaths and 84 injuries.
From a national perspective, not wearing a life jacket was reported as a factor in more than 80 percent of victims who drowned in 2011. The National Council for Safe Boating is among several organizations leading initiatives to promote boating safety education and reduce boating accidents. National Safe Boating Week will be held May 18-24, 2013, with events coordinated across the country. One of the highlights of the week is "Wear Your Life Jacket to Work Day." The purpose of the campaign is to remind boaters about basic safety measures. For more information about Safe Boating Week, visit http://www.safeboatingcampaign.com.
In Wisconsin, all vessels must be equipped with U.S. Coast Guard–approved life jackets. The quantity and type depend on the length of the boat and the number of people on board. In addition, each life jacket must be readily accessible, though safety experts recommend that everyone wear their life jacket whenever they are on the water. The online boating safety course offered at boat-ed.com/wisconsin provides more details about life jacket requirements.
In addition to online boating safety courses, Boat Ed®, a branch of Kalkomey Enterprises, Inc., also offers The Handbook of Wisconsin Boating Laws and Responsibilities. This official boating e-book covers boating laws and safety information for Wisconsin. The Handbook of Wisconsin Boating Laws and Responsibilities is available at http://bookstore.kalkomey.com/collections/boating/products/handbook-wisconsin-boating-laws-responsibilities.
About Kalkomey
Kalkomey, parent company of Boat Ed® and boat-ed.com, is an official provider of recreational safety education products for all 50 states. An American company based in Dallas, Texas, Kalkomey produces print and Internet courses that have provided official safety certification since 1995. Kalkomey offers safety courses in boating, hunting, bowhunting, safe handgun use, and off-road vehicle and snowmobile operation. For more information, visit http://www.kalkomey.com.