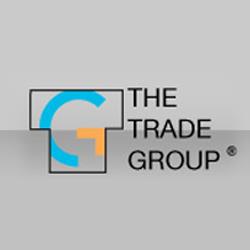 Dallas, TX (PRWEB) May 14, 2013
The Trade Group won a Silver Award in EXHIBITOR Magazine's 27th Annual Exhibit Design Awards competition for its design for Firefall by Red5 Studios at GamesCom 2012.
Established in 1986, the Exhibit Design Awards honor the world's best trade show exhibit designs. One EDGE Award, for Exhibit Design and Graphic Excellence, and multiple Gold, Silver, and Bronze Awards are offered in 19 categories. The 2013 competition drew entries from 10 countries, including Germany, Korea, Singapore, Turkey, South Africa, and more.
Winning entrants will receive a custom trophy, and winning designs will be showcased in a feature article in the May 2013 issue of EXHIBITOR and at http://www.ExhibitorOnline.com.
The international competition was judged by the following world-renowned designers:

Sean Duran, vice president for exhibition and design, Miami Science Museum, Miami
Tom Graboski, principal, Tom Graboski & Associates Inc., Miami Beach, FL
Maricarmen Martinez, AIA, principal, Upstairs Studio Inc. Architects, Miami
Laura Paresky Gould, principal, Twain Creative, Miami
Emilio Perez, vice president, SB Architects, Miami
Annette M. Piskel, founder and creative director, AMPdzine, Fort Lauderdale, FL
Michael Wolk, principal, Michael Wolk Design Associates, Miami
"It's a true testament to what a great creative vision, hard work, flawless execution, and choosing the right partners can result in and also how much the industry has changed over the years in terms of international business and exhibiting," said Malcolm Gilvar, VP of Sales and Marketing at The Trade Group. "The exhibit was designed and project managed in America, produced in the Czech Republic, and shown in Germany – yet the project went as smoothly as if it were all done in the same city."
About the Trade Group: For more than 25 years, The Trade Group has provided over 40,000 superior trade show exhibits to more than 15,000 exhibit managers around the world. Its reputation is built on dedication to customer service, passion for creativity and innovation in the event services industry. To learn more about The Trade Group, contact us today.
For more information please visit: http://www.tradegroup.com
###