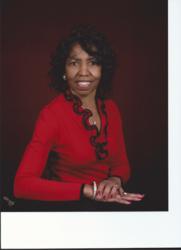 Madison, AL (PRWEB) May 22, 2013
Norma states that God chooses ordinary people to bless them in extraordinary ways to let people know that He can and will cause amazing things to happen to people regardless of their standing or position in life. He just wants people to put their trust and faith in Him and allow Him to be Lord over their life in directly their path.
In her book, "Commissioned by God", Norma shares with the reader how she received a phone call one Sunday evening from the Director of Nursing in a large Metropolitan Area who offered her a job. The interesting thing about this phone call was, even though she had been praying for another job that needed to meet certain stipulations that were important to her at the time, she had not applied for this particular job, nor did she even know that it existed. Yet, not only did the job meet these stipulations, the Director indicated that the job was hers after interviewing her over the phone. All she had to do was to come down and fill out an application. God is amazing, and He can and will do things above and beyond what we can imagine.
In reflecting back over this first anniversary, she recalls numerous stories that she shared with the reader which are just as amazing. For an example, Norma recalls surviving an EF-5 tornado in April 2011 in her home state of Alabama. She feels that God is using her to help the readers realize that He can and will bless them as well. He wants them to learn to be more attentive to Him as He speaks to them, and, if they are willing to turn all aspects of their life over to Him they will be able to experience the blessings in their life as well.
Norma is the wife of a Baptist Minister. She is the facilitator for a Women's Class and teaches a children's Bible Class at the church where her husband pastors in Hillsboro, AL. She and her husband reside in Madison, AL.