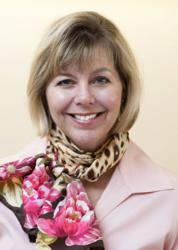 Ventura, CA (PRWEB) May 16, 2013
After a national search, the Board of Directors of Girl Scouts of California's Central Coast (GSCCC) is pleased to announce the appointment of Gina M. Jaeger as Chief Executive Officer.
Jaeger assumes the leadership of GSCCC following a thirty-year career in the United States Navy, most recently as commanding officer of Naval Health Clinic Corpus Christi, at a time when the Girl Scouts organization has just entered a new century in its history of empowering girls to reach their fullest potential.
"We conducted an extensive search among many qualified candidates and Gina emerged as the clear choice to take Girl Scouts of California's Central Coast into the second century," said GSCCC Board Chair, Heather Vesterfelt. "Her vast and unique combination of executive management and administrative experience, as it turns out in the fields of science and technology - a career path girls would love, but often don't see themselves pursuing, fits perfectly with the Council's strategic plan and long-term goals. We look forward to working with Gina to achieve the next phase of growth for the Council."
With family ties in Ventura County, Jaeger is a native of Pottsville, Pennsylvania, and has traveled the world with tours of duty in Norfolk, Virginia; Washington DC; Jacksonville, Florida; San Diego, California; Bahrain; and Sigonella, Italy.
Jaeger earned her Bachelor of Science in Business Administration at Bloomsburg State College; she entered the United Sates Navy in 1982, and attended Hospital Corpsman "A" School in Great Lakes, Illinois followed by Aviation Medicine Technician School in Pensacola, Florida. She earned a Master of Arts degree in Business Administration from Golden Gate University and was commissioned as a Medical Service Corps Officer in 1987. Jaeger retired from the United States Navy at the rank of Captain.
Jaeger's achievements are plentiful and include personal decorations such as the Legion of Merit, five Meritorious Service Medals, and numerous Navy-Marine Corps Commendation and Achievement medals.
Jaeger and her husband are based in Ventura County.
About GSCCC
Girl Scouts of California's Central Coast serves over 10,000 girls across six counties and is committed to making Girl Scouting available to girls in ways that impact their lives both in the moment and into the future. Girls participate in troops, individual projects, council events, day camps and more. A variety of leadership, outdoor skills, and Science, Technology, Engineering and Math (STEM) based programs and events provide girls with opportunities to learn and explore in fun and informative ways. To join or volunteer in Santa Cruz, San Benito, Monterey, San Luis Obispo, Santa Barbara or Ventura county, visit: http://www.girlscoutsccc.org.