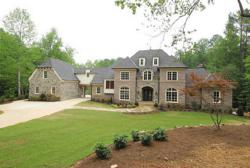 You have to say something newsworthy. You can just blather about something. That won't be picked up by press release distribution sites which is where the search engines turn first for this kind of SEO Work
Clearwater, FL (PRWEB) May 13, 2013
Florida real estate SEO professionals already know the Internet is the key to sales in today's online world. But getting to the top of search engine rankings can be more than they can handle.
That's where ARME comes in.
"We have the expertise to show you how to make your website soar in the rankings," said ARME spokesman Simon Landers. "We can help you climb through the rankings to the top where you find more customers, generate more sales and grow your bottom line."
Search engines use algorithms to rank pages. These change as website designers learn how to manipulate pages to make them climb in the rankings.
"A few recent changes have made real estate Search Engine Optimization (SEO) more difficult," Mr. Landers said. "First, the search engines now watch the writing. It has to be grammatically correct, correct spelling and words used in proper context."
Where a lot of SEO used to be done overseas by people poorly skilled in the English language, the changes have eliminated this. Mr. Landers said native English speakers, who also have a good command of the language, are the people who write SEO that scores well these days.
"SEO stuffing now counts against you as well. It used to be that you could plug in the words people searched for over and over and the more the SEO words were mentioned, the higher the rank would be. Now it kills pages," he said. "You cannot pack search terms into a web page. Two percent or so is what the search engines look for."
Press releases is another way many people are using to rank high in search engines these days. Mr. Landers said the same two provisos above apply as well as another.
"You have to say something newsworthy. You can just blather about something. That won't be picked up by press release distribution sites which is where the search engines turn first for this kind of SEO Work."
ARME has professionals on staff who can guide any real estate agent through the work needed to master SEO.
For more information visit ARMERealty.com or call (727) 459-8841.