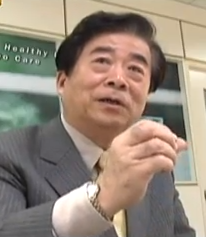 We look forward to providing consumers with the most effective and economical means for producing delicious, high quality drinking water available today with the revolutionary Top Spring™ water filter system
Kernersville NC (PRWEB) May 13, 2013
Top Spring™ water filters using revolutionary Quantum Harmonic Oscillator technology will soon be heading for North Florida's Pensacola and Jacksonville, rated as #1 and #10 "cities-with-the-worst-water" by 24/7 Wall St.com. (ref http://247wallst.com/2011/01/31/the-us-cities-with-the-worst-water/ .)
Through their proprietary technology, developed through a decade of research, Aizia Technology has produced the Top Spring™ water filter system that actually reduces the size of the water molecule cluster of treated water to just 51Hz, a size well below that of the current ionic water treatment systems as verified by the distinguished Tory Research Center, with findings that substantiate an NMR measurement of just 51Hz, using 170 testing standards indicating the smallest water molecule cluster size of any other water filtration system on the market today.
"We would like to target the regions with the greatest need for better quality first," says Top Spring™ water filter spokesman, David Amos of Life Energy-Water System, North America marketing representatives for Aizia Technology of Tiawan.
According to Amos:
"The size of the water molecule has important implications for both animal and plant health in that, it is believed, a smaller water molecule cluster can be more easily absorbed by the body and thus enhance the potential beneficial metabolic processes."
"Home systems will feature system for the kitchen that can be either placed on the counter or under the sink but, unlike most other water filter systems, require no electricity and not waste water or back-flushing."
"Commercial Systems for all capacities will also be available according to the specific needs of that industry and offer great improvements in flavor of product for food and beverage production as well as benefits to agriculture, fish farming, cosmetic production and the beauty industry."
"We look forward to providing consumers with the most effective and economical means for producing delicious, high quality drinking water available today with the revolutionary Top Spring™ water filter system."
About:
Life Energy-Water System is a Division of Lexis Global Marketing LLC, the North America marketing representative for the revolutionary Top Spring™ water filtration systems created by Aizia Technology of Taiwan.
Lexis Global Marketing LLC (LGM) works with clients domestically and internationally to develop and implement their marketing programs and strategies. http://www.LexisGlobalMarketing.com
Contact:
David Amos, Director
Life Energy-Water System
Kernersville, North Carolina USA
Tel 336-817-7376
email: damos.lifeenergywater(at)gmail(dot)com
About:
Lexis Global News (LGN) features current items of interest in business, consumer technology, manufacturing, health and wellness, education, fashion, travel and life style.
LGM is a division of Lexis Global Marketing LLC.
http://www.lexisglobalnews.com/
Contact: Robert Allen
Lexis Global News
Tel 1-336-775-8617
Email: featurerseditor(at)lexisglobalnews(dot)com
Address: 931-B South Main St., Suite 154
Kernersville NC USA 27284