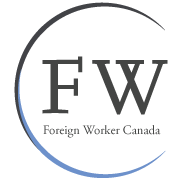 What people are often unaware of is that the Canadian government denies entry to a large number of travellers with DUI charges at the border every year.
Montreal, Canada (PRWEB) May 15, 2013
On May 2nd, 2013, ABC News released a video showing that Oscar-winning actress Reese Witherspoon and her husband Jim Toth captured the public spotlight with their traffic incident in Atlanta. Toth was arrested for a Driving Under Influence (DUI) charge, while Witherspoon was accused of disorderly conduct against the police. As a result of his wife's celebrity status, Toth's arrest has accrued much media attention, but he is just one of the thousands of individuals faced with DUI charges. What many Americans do not know is that the seemingly minor DUI charge can cause significant trouble for border crossing into Canada.
"While summer holidays are great times to travel, they also tend to breed high numbers of DUI incidents," says Marisa Feil, supervising attorney at FWCanada. "As the weather warms up, many people make travel plans to Canada. What people are often unaware of is that the Canadian government denies entry to a large number of travellers with DUI charges at the border every year."
According to a Uniform Crime Report by the Federal Bureau of Investigation, DUI has one of the highest arrest rates among major crimes. In 2010, an estimated 4 million drivers in the United States are reported to driving under the influence of alcohol at least once. The report also says that there are over 1.4 million DUI arrests in the United States on average each year, and 81% of the arrested are male.
In general, the Canadian government prohibits foreigners from entering Canada with a DUI. This is why individuals convicted of DUI offences must then go the extra mile to cross the border into Canada, besides paying fines and potentially serving time in prison for their crimes. A person convicted of a DUI offence is considered inadmissible and in need of rehabilitation. In other words, when travellers who wish to come to Canada with a DUI are not eligible to clear their record until five years have passed since their probation.This period of rehabilitation undoubtedly impedes the activities of those who need to come to Canada.
An alternative to the lengthy wait is to obtain a Temporary Residence Permit (TRP) in Canada. In order to be granted a TRP, the applicant must demonstrate he has a significant justification for entering Canada. For instance, a convincing reason for travelling to the country would be if their work requires the applicant to go to Canada for business purposes.
To ensure that their applications are processed with a high success rate and in a timely manner, individuals intending cross the Canadian border with a DUI are strongly advised to consult a Canadian immigration lawyer. In the end, if Witherspoon wishes to travel to Canada with her husband, making use of her fame in unlikely to help; applying for a TRP does.
FWCanada is a Canadian Immigration Law Firm which provides expertise in immigration services such as Temporary Resident Permits, Criminal Rehabilitation, Study Permits and Work Permits. Marisa Feil and her team ensure that each case is closely evaluated to determine the most relevant program. For more information, contact FWCanada at
1-855-316-3555.