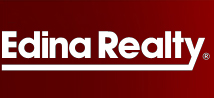 With the resources at my disposal I have access to some of the best homes available in Blaine
Blaine, MN (PRWEB) May 14, 2013
The city of Blaine in Anoka County has homes available that are classified as premier opportunities by area real estate professionals. Kris Lindahl of Edina Realty has exclusive access to the best deals on homes for sale in Blaine.
Blaine is a family-oriented city with great schools, fantastic health care facilities, and plenty of entertainment options. "With the resources at my disposal I have access to some of the best homes available in Blaine," Lindahl said.
Among his peers Lindahl is considered an 'Internet Marketing Specialist'. "I take all of the best technological resources available and combine them with the many years of on-the-ground-experience that I have to give my clients the best experience possible in this real estate market," Lindahl said.
The Kris Lindahl team is dedicated to helping clients make the most confident and well-informed decisions they can. Using state-of-the-art technology Lindahl is able to build customized search criteria for individual clients.
"I have extensive experience finding homes for sale in Blaine," Lindahl said, and continued, "It's a city where many of my clients have found their dream home."
Potential buyers can visit the Blaine Homes For Sale website or for more information call Kris at (763) 280-7349 and get started today!