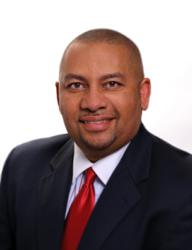 Once a college-going culture is established in a family, that success is likely to be replicated over generations.
CINCINNATI (PRWEB) May 14, 2013
The Akron Early College Academy, Dayton Early College Academy (DECA), Toledo Early College High School and Youngstown Early College (YEC), have been issued Bronze Medals by U.S. News and World Report as part of its 2013 "Best High Schools" edition. This is the second year that Ohio's early college high schools have been recognized by U.S. News and World Report.
The high schools are among nine early college high schools initiated by KnowledgeWorks more than nine years ago. Schools in the Ohio Early College initiative were prototypes for the Fast Track early college model being deployed nationally by EDWorks, a subsidiary of KnowledgeWorks.
Early College High Schools' dual-enrollment approach allows students to earn high school and college credits simultaneously. More than 3,000 students have been served by the initiative since its inception. In 2012, Ohio's early college students earned an average of 40 hours of college credit before graduating from high school. Nearly one-third of Ohio's 2012 early college class earned associate degrees or two years of college credit by the time they graduated from high school.
U.S. News issued a Bronze Medal to all four schools. Bronze medals are given to schools that meet a number of academic achievement criteria as judged by the publication, including college readiness, math and reading. Each of the recognized schools has evidenced significant success in preparing young people to be college and career ready. All work with student populations that are underrepresented in post-secondary institutions.
Harold D. Brown, president of EDWorks, said he believes the schools' progress is a testament to those who refused to give up on students who, up until they entered the Early College, may not have experienced success in the traditional classroom.
In 2007, KnowledgeWorks formed EDWorks, a not-for-profit subsidiary, which is working to scale Ohio's successful Fast Track model.
"The beauty of Ohio's Early College High Schools lies in the fact that students who attend them are often the first in their family to go to college, and most do not come from a background of means," Brown said. "Once a college-going culture is established in a family, that success is likely to be replicated over generations. That's one of the reasons why we are pleased that the Early College concept continues to thrive and be replicated in other states."
Over the past two years, EDWorks has helped the State University of New York launch or expand 23 Early College High School partnerships across the state. Known as the Smart Scholars sites, the partnership provides high school students with an opportunity to accelerate their high school courses while earning college credit. P-TECH, one of the Smart Scholar sites, is already gaining national attention, noted as a model for the nation by President Barack Obama in his 2013 State of the Union Address and the most recent national budget document.
Andrea Mulkey, EDWorks' national director of Fast Track, said the U.S. News acknowledgement is a testament to the perseverance and hard work of teachers, administrators, parents and students.
Early Colleges in Ohio got their start in 2003, when KnowledgeWorks, working with the Bill & Melinda Gates Foundation and the Ohio Department of Education and others, created the Ohio High School Transformation Initiative (OHSTI) and Early College High School Initiative reform models partly in response to the state's poor graduation rate.
Thomas J. Lasley, II has witnessed the positive the impact Early College high schools have had in Ohio. He is the former Dean of the University of Dayton's School of Education and Applied Professions who launched the innovative Dayton Early College Academy and is now executive director of the Ohio Early College Association.
"If the State is going to meet its demands for more intellectual capital then the Early Colleges are an essential part of the portfolio of schools that Ohio needs to have in place," Lasley said. " Without Ohio's Early Colleges the State would lose one of its critical assets in helping high poverty students achieve to their full potential. ... We need these young people to be successful if Ohio is to have a vibrant economy."
For more information about EDWorks Fast Track approach, read "A National College Completion Agenda."
###
KnowledgeWorks is a social enterprise that seeks to create sustainable improvement in U.S. student readiness for college and careers by incubating innovative schools, influencing education policy, and engaging in education research and development. Our portfolio includes New Tech Network, EDWorks and Strive.