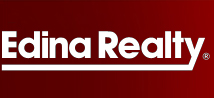 I and my team specialize in down payment assistance loans
Brooklyn Park, MN (PRWEB) May 14, 2013
Edina Realty's experienced agent Kris Lindahl has resources unmatched by other agents around the country when it comes to down payment assistance programs information.
At a seminar later this week he will demonstrate some of those resources including the new Minnesota Down Payment Assistance website that he created.
"I and my team specialize in down payment assistance loans," Lindahl said, and continued, "It's important in a market like this that buyers use a team like ours to find the lowest down payment available."
The website allows buyers to enter in a few pieces of information and receive a real-time email listing the programs they may be eligible for.
This way buyers will know right away which programs they match up with, "and that makes a huge difference in the whole process," Lindahl said.
Lindahl has earned an unofficial title from his peers of 'Internet Marketing Specialist' by combining his technological expertise with his many years of experience to give clients the best real estate experience possible.
"I'm proud to say that my clients report a phenomenal satisfaction rate," Lindahl said, and continued, "I want buyers to be comfortable and confident in every decision they make and with my help that is possible."
Call Kris and his team now for more information at (763) 634-5895 and visit the Minnesota Down Payment Assistance website to get started today!