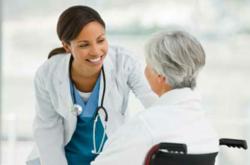 Compare Today's Medicare Plans. Let us be your guide to understanding Medicare.
(PRWEB) May 14, 2013
A new website, MedigapMatch.com, click here to launch the website, has been launched to assist senior Americans in selecting appropriate Medicare Insurance coverage and plans. The representative comments, "Find out if you can save money by comparing different Medicare options. Whether you are turning 65 or currently have a Medicare plan, we will explore over you 30 options for you in just minutes."
Medicare is a national health insurance program that offers coverage for certain health care expenses. Most U.S. citizens and legal permanent residents are eligible for Medicare if they are age 65 or older or younger than age 65 with a qualifying disability or illness.
The representative says, "When retirement is supposed to be a special time to enjoy the simple pleasures of life, the last thing you want to worry about is keeping up with your health care costs. Anyone who has been covered by Medicare knows that, by itself, it's hardly an ideal plan for handling all the expenses you will face, even with good health, throughout your twilight years. Fortunately, there are good options available to you which can provide more comprehensive coverage than Medicare alone."
Click here to learn more or get medicare supplement plans info.