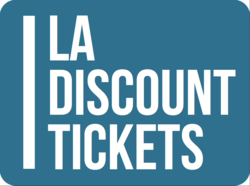 LA Discount Tickets is always the cheaper option!
Anaheim, CA (PRWEB) May 14, 2013
LaDiscountTickets.com is an accredited business located in Anaheim, California, just a mile from Disneyland's Main Gate. They have been providing customers with discounted Disneyland, Universal Studios Hollywood and San Diego tickets from a nearby office for nearly three years now. LaDiscountTickets.com success is attributed to their mission, their process and the savings that they can provide to their customers. They are able to continue their success because of the attributes and the recommendations from previous and current customers.
They provide eTickets ordered directly from Disneyland and sent to customer as an attachment in an email. Each ticket is a full page, complete with details, ages and a barcode. Please bring this eTicket directly to either gate for entrance! Do not forget to consider a cheaper Single Park Ticket which allows customers to choose either Disneyland or California Adventure! Park Hopper's allow customers unlimited entrance into both parks.
LaDiscountTickets.com allows customers to see savings by cutting out the middleman and lowering overhead costs by mainly using electronic tickets. This way customers don't have to pay for a team of employees wages. All of LaDiscountTickets.com tickets are backed with a 100% money back guarantee for the day the customer reserved the tickets on.
So many customers from all around the United States have saved tons of money through LaDiscountTickets.com
They pride themselves on making the experience of purchasing theme park tickets affordable and an easy process.
Do not hesitate to contact their friendly staff if a question arises. Also check their reviews on
LA Discount Tickets Facebook
Ticket also allows customers to collect FastPasses. Other Multi-Day, Single Park and Children's ticket options are also available online.
LA Discount Tickets
Text or Call 714-758-5246
ladiscounttickets(at)gmail(dot)com
http://www.LaDiscountTickets.com