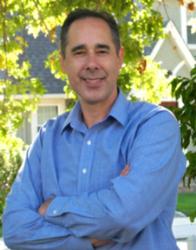 Oral cancer screenings during dental visits is one of the most effective ways to combat this disease.
Valley Stream, NY (PRWEB) May 14, 2013
Dr. Robert Beckelman recently introduced a new oral cancer screening procedure at his Valley Stream, NY dental office that is helping patients detect this condition earlier than ever possible with a simple in-office test. More than 8,000 people die each year from oral cancer, however if caught early enough, it is one of the most curable forms of cancer. This new procedure offered by Dr. Beckelman allows patients the best chance at survival if diagnosed with the disease.
More than 30,000 people in the U.S. are diagnosed with some form of throat or oral cancer each year, and unbeknownst to many, this disease has a higher death rate than many other cancers including skin cancer, brain cancer, cervical cancer, and liver cancer, amongst others. Oral cancer screenings during dental visits is one of the most effective ways to combat this disease.
"My entire treatment philosophy is based on prevention," said Dr. Robert Beckelman of Valley Stream, NY. "Education is a life-long endeavor, and I am dedicated to learning the most current ways to help my patience achieve optimal dental health. Introducing this new oral cancer screening is a big part of that commitment."
The Identifi oral cancer screening system uses multi-spectral technology to identify morphological and biological changes in the mouth, tonsils, tongue and throat that can be indicative of oral cancer. These signs are often missed by the naked eye, which is why new screening technology is so vital for diagnosis. The Identifi screening is non-invasive, and is a simple oral instrument that uses white light to inspect the mouth. If lesions are found, fluorescent and amber light is used to determine if they are cancerous. This procedure can easily be done in conjunction with regular dental exams.
In addition to his emphasis on preventative dentistry, Dr. Robert Beckman and his staff in Valley Stream, NY are also highly experienced in restorative dentistry and orthodontics, treatments for TMJ disorder, sleep apnea and neuromuscular dentistry. Patient reviews of Dr. Beckelman and his staff are outstanding, and report high satisfaction with the level of care and comfort they receive during each visit.
Dr. Beckelman completed his dental education at Washington University School of Dental Medicine in St. Louis, Missouri. He completed his dental residency at Kingsbrook Jewish Medical Center in Brooklyn, nearby his home town of North Woodmere. Dr. Beckelman is an established member of the Dental Society of the State of New York, the American Dental Association, and the Long Island Seattle Study Group.
For more information about the Identifi oral cancer screening, or to read reviews of Robert Beckelman DMD PLLC, please visit http://www.drbeckelman.com and https://www.youtube.com/watch?v=HAk_OW4tk78