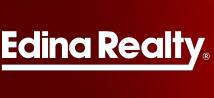 By using this resource buyers will get an inside look at what's available from Edina Realty
Watertown, MN (PRWEB) May 14, 2013
When buyers begin their initial online homes search they can quickly run into frustrating set-backs like calling on homes that turn out to already be sold.
Kris Lindahl of Edina Realty has created a website that he hopes will decrease the likelihood of that happening.
At a seminar later this week the experienced agent will demonstrate the Minnesota Buyer Search website.
The website allows buyers to fill out a detailed form about what they're looking for in a home and receive a real-time email within minutes.
Within the email will be a customized search criteria built by Lindahl and a hyperlink to all homes matching that criteria.
"By using this resource buyers will get an inside look at what's available from Edina Realty," Lindahl said, and continued, "When the buyer expresses interest in a home we make it a priority to get them to the property before it is sold."
Lindahl's combination of technological expertise and years of on-the-ground-experience have earned him the unofficial title of 'Internet Marketing Specialist'.
"I take everything I've learned and put it into services and resources so that my clients will have the best real estate experience possible," Lindahl said.
Call Kris now for more information at (763) 280-8498 and visit the Minnesota Buyer Search website now to get started.