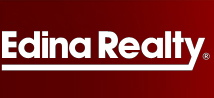 We want buyers to know that we've got their back
Dakota County, MN (PRWEB) May 14, 2013
Using the knowledge that he's accrued over the last several year,s Kris Lindahl of Edina Realty has created several proven resources for buyers looking to strengthen their homes search.
At a seminar later this week, Lindahl will give buyers general information and tips for their homes search and demonstrate the Minnesota Buyer Search website.
"Buyers will be pleased with this website," Lindahl said, and continued, "It allows them to take the confident first step they need in this real estate market."
The website allows buyers to fill out a detailed form regarding what they're searching for in a home and receive a real-time email.
Within the email will be a customized search criteria built by Lindahl and a hyperlink to all homes match that criteria available from Edina Realty.
"We want buyers to know that we've got their back," Lindahl said, "and that we're in this with them."
Lindahl's recent efforts landed him the Chairman's Award, the highest honor an Edina Realty agent can receive, again for excellence in sales, sales volume, and customer service.
Call Kris now for more information at 763-280-8498 and visit the Minnesota Buyer Search website now to get started.