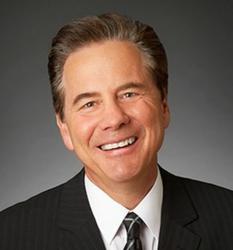 Irvine, CA (PRWEB) May 15, 2013
An off-duty Costa Mesa police detective has died after crashing his vehicle into a concrete pillar, according to a report from the Los Angeles Times. Det. Mike Delgadillo, 57, was reportedly texting while behind the wheel, and had spent the evening drinking with friends, this according to authorities. Police also report that the veteran officer was not wearing a seat belt at the time of the crash.
According to the L.A. Times, Delgadillo registered a 0.14 blood-alcohol level before his death, and local authorities determined he had been drinking at Mi Casa restaurant in Costa Mesa before 8 p.m., and again at Skosh Monahan's between the hours of 9 and 10 p.m. The Costa Mesa Police Department—which reports that text messaging was also a likely factor in the crash—is currently investigating the mater.
Irvine auto accident lawyer Jeff Nadrich recently commented on the case, and on its legal implications. According to Nadrich, "While this particular matter is still under investigation, it does open up a very important dialogue. We look to the police to be examples of the laws that they uphold, but they are too are human, and are subject to the same mistakes made by everyday civilians. Sadly, these mistakes can sometimes have tragic consequences.
"This is why we have laws against intoxicated driving, and against distracted driving. A split second can change everything, and if you have ever been the victim of an accident, you undoubtedly understand what I mean. That's also why it's so important to contact a qualified legal professional when an accident does occur. The circumstances surrounding the accident are crucial, and you may be entitled to compensation if you are a victim."
About Nadrich & Cohen: Jeffrey Nadrich is an Irvine auto accident lawyer with Nadrich & Cohen, a California based law firm with offices in 18 locations across California. The firm has offices in Arcadia, Bakersfield, Fresno, Irvine, Long Beach, Modesto, Oakland, Oxnard, Palm Springs, Redding, Riverside, Sacramento, San Bernardino, San Diego, San Francisco, San Jose, Santa Rosa, and Tracy. Nadrich & Cohen handles all types of wrongful death and serious injury accident cases, including auto, truck, bus, motorcycle, and bicycle accidents, pedestrian collisions, boating accidents, dog bites, defective product cases and nursing home abuse. Victims are encouraged to call 1-800-718-4658 for a free consultation with a Nadrich & Cohen attorney.
Source: Los Angeles Times: Off-duty officer killed in crash was texting, drinking; May 8, 2013