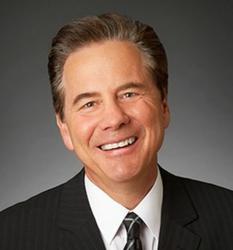 Irvine, CA (PRWEB) May 16, 2013
Rufus the beagle, who inspired a viral social media campaign after being removed from his Florida home by Animal Control, is now back in the arms of his owners, this according to a report from the local NBC affiliate. Rufus was reportedly taken away after biting a 4-year-old boy on the lip; the boy—who is the son of the couple of who owns the dog—required a series of stitches as a result of his injuries.
According to an earlier NBC report, the dog was taken away after the boy's mother filed the legally mandated paperwork following the injury. The family insisted that Rufus is not at an aggressive dog, but was merely excited about his new food. Animal Control took the dog regardless and labeled him as dangerous.
"Rufus severely bit a young child and per the state statute, that we follow, an injury of that severity requires an intent to destroy," said Diane Summers of Orange County Animal Services, in a statement.
The family then reportedly took to social media in a desperate plea to get Rufus returned. The family created a Facebook profile which has garnered more than 20,000 likes in support of the dog. Ultimately, Animal Control determined that the bite was not as severe as originally thought, and Rufus has been reunited with his family.
Irvine dog bite lawyer Jeff Nadrich recently commented on the situation. According to Nadrich, "While we don't have all the details, it appears that Animal Control acted within the law, if only to investigate the matter more closely. In any dog bite situation, there are a number of complex legal variables that must be carefully considered, especially when young children are involved. In this case, the end result appears to be a happy one, with authorities concluding that the animal does not pose a threat. But each case is different, and that's why we have these kinds of precautions. The safety of the child is paramount."
Nadrich encourages anyone who has been the victim of a dog bite or attack to speak with a personal injury attorney, like the team at Nadrich & Cohen, LLP.
About Nadrich & Cohen: Jeffrey Nadrich is an Irvine dog bite lawyer with Nadrich & Cohen, a California based law firm with offices in 18 locations across California. The firm has offices in Arcadia, Bakersfield, Fresno, Irvine, Long Beach, Modesto, Oakland, Oxnard, Palm Springs, Redding, Riverside, Sacramento, San Bernardino, San Diego, San Francisco, San Jose, Santa Rosa, and Tracy. Nadrich & Cohen handles all types of wrongful death and serious injury accident cases, including auto, truck, bus, motorcycle, and bicycle accidents, pedestrian collisions, boating accidents, dog bites, defective product cases and nursing home abuse. Victims are encouraged to call 1-800-718-4658 for a free consultation with a Nadrich & Cohen attorney.
Sources:
NBC: Save Rufus: Florida family rallying social media support to save family beagle from being put down; April 24, 2013
WPTV News Channel 5: Rufus the Beagle returns home after biting incident, social media campaign; May 9, 2013
WPTV News Channel 5: Save Rufus; Florida family rallying social media support to save family beagle from being put down; April 24, 2013