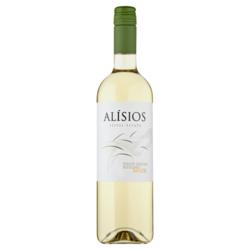 We are very excited about working with the Miolo family to raise the profile of Brazilian wines with UK drinkers and help consumers discover something new and genuinely different
(PRWEB UK) 15 May 2013
The companies have already been working together since 2009 and Miolo produced one of the official Olympic wines that Bibendum supplied to the London 2012 Games. This new partnership strengthens these existing arrangements and means Bibendum will now distribute Miolo's wines across all UK sales channels.
Brazil is the 5th largest wine producer in the southern hemisphere and is becoming increasingly important on the global market. Miolo is the largest producer of quality wines in Brazil, owning 1200 hectares of vineyards across the country's best wine regions. The family-owned business has won over 200 international awards in the last five years and has a reputation from producing excellent sparkling wine alongside its still wine ranges.
Miolo's history began in 1897 when Italian immigrant Giuseppe Miolo arrived in Brazil and began to grow grapes. The modern Miolo brand was established in 1990 and the company is now managed by the 3rd and 4th generations of the family.
Andrew Shaw, Bibendum Head of Buying, said: "Brazil offers something completely different from Chile and Argentina in terms of climatic and viticultural conditions. The best regions are cooler and have a much more European climate. What is really exciting for me is the diversity of wine the country offers, from fruit-driven varietal wines to world class wines that showcase their fantastic terroir. There is no doubt that Brazil deserves to be at the very top of the world wine scene."
Michael Saunders, Bibendum Managing Director, added: "Brazil has been an important category for us for several years and we are very proud to have secured an exclusive partnership with Miolo. We are very excited about working with the family to raise the profile of Brazilian wines with UK drinkers and help consumers discover something new and genuinely different. With the 2014 World Cup and 2016 Rio Olympics on the horizon, we expect interest in Brazilian culture, including food and wine, to explode in the next few years."
Adriano Miolo, CEO and Winemaking director of the Miolo Wine Group, said: "Having grown exports to the UK over the last five years, it made sense that we consolidate our distribution with one great partner such as Bibendum. Expertise across all sales channels, from first-class restaurants to independent wine shops and multiple retailers made it the ideal choice. I'm very proud to work with Bibendum's team, together we'll ensure a brilliant future for Miolo and Brazilian wines in the UK."
The new partnership between Bibendum and Miolo began on 1st May 2013 and Bibendum will be launching a new range of wines over the summer.