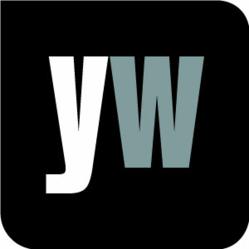 London, UK (PRWEB UK) 20 May 2013
According to a new statement from the American Heart Association (AHA), published last week in the journal Circulation, completing quality-of-life surveys at a doctor's office could help heart disease patients live longer and have better lives. These surveys can reveal the impact of heart disease on patients, including their symptoms, quality of life, and ability to function physically and mentally, so the statement urged doctors to use them.
In an AHA news release, statement lead author Dr. John Rumsfeld commented, "Ultimately, efforts to improve the health care system will only be successful if they translate into better patient outcomes – not just longevity, but also how well patients live. This statement recommends increasing the standardized measurement of patient health status – so we can better understand, monitor and minimize the burden of disease on patients' lives." (http://www.healthfinder.gov/News/Article/676104/docs-should-ask-heart-patients-about-quality-of-life)
With this in mind, Yourwellness Magazine reported on the essential natural ingredients that boost heart health. Yourwellness Magazine outlined five main ingredients which are prescribed by physicians around the world for their heart health-restorative properties:
1. Omega 3 products that come from certain fish oils. These have been lauded for their effect on the cardiovascular system for more than forty years, and are still considered crucial in helping to prevent the development of cardiovascular disease.
2. Sterols and stanols, which come from plants. These can reduce cholesterol levels, and are considered another staple of heart health.
3. Walnuts and almonds. According to a study published in the British Journal of Nutrition, nuts have a unique nutrient profile which is what gives them their ability to reduce the risk of cardiovascular disease.
4. Probiotics, known as "good bacteria". Although these are best known for their help in protecting the digestive system against "bad bacteria", the Canadian firm Micropharma has developed a probiotic that has been shown in clinical trials to lower cholesterol levels.
5. Cocoa flavanols from chocolate. These have been shown to have the same effect as beta-blockers in reducing blood pressure.
To find out more, visit the gateway to living well at http://www.yourwellness.com.