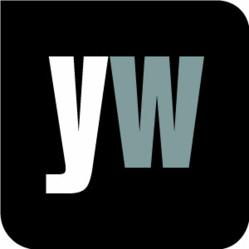 London, UK (PRWEB UK) 21 May 2013
According to a report released last week by US Centres for Disease Control and Prevention (CDC), only about half of Americans who are infected with hepatitis C undergo follow-up testing to determine if they are still infected. In this study, known as the Vital Signs report, researchers analysed data from eight regions across the United States, and only 51% of the hepatitis C patients reported in these regions had a follow-up test.
In an agency news release, director of the CDC Dr Tom Frieden commented, "Many people who test positive on an initial hepatitis C test are not receiving the necessary follow-up test to know if their body has cleared the virus or if they are still infected. Complete testing is critical to ensure that those who are infected receive the care and treatment for hepatitis C that they need in order to prevent liver cancer and other serious and potentially deadly health consequences.' (http://www.healthfinder.gov/News/Article/676156/half-of-people-with-hepatitis-c-dont-complete-needed-tests-cdc)
With this in mind, Yourwellness Magazine took a closer look at hepatitis C, giving readers the signs to look out for, as well as advice. Yourwellness Magazine explained that as many as one in 40 people carry the hep C virus, yet many are unaware they are infected. The infection is curable if diagnosed at an early stage, but chronic hep C is the most common reason for needing a liver transplant.
According to Yourwellness Magazine, "Most people who carry the hepatitis C virus have no signs or symptoms for many years but can still pass on the virus to others. Some people develop non-specific symptoms such as fatigue, aches and pains, while one in ten people develop a mild flu-like illness with jaundice." Yourwellness Magazine noted that the suggested treatment for people with chronic hepatitis C is triple therapy, using three antiviral drugs: interferon, ribavirin and amantadine. It is also important to be vaccinated against hepatitis A and B to help prevent additional liver damage from these infections.
To find out more, visit the gateway to living well at http://www.yourwellness.com.