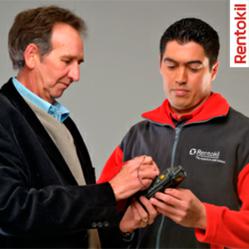 PestNetOnline provides clients with pest analysis trends, allowing preventative measures to be taken; providing real time pest analysis reports and interactive site maps.
Cape Town, South Africa (PRWEB UK) 16 May 2013
PestNetOnline (PNOL), an online reporting system exclusive to Rentokil, is designed to increase the quality, visibility and accessibility of a customer's pest information, whilst also saving them time and money. As the software is available in a variety of commercial levels it can be tailored to suit the requirements of individual businesses; from single site businesses with a duty of care, to large, multi-site premises requiring HACCP compliance.
This online reporting and analysis tool works on a system of site-specific bar codes which are scanned by the pest control technician at every visit. Information is wirelessly transmitted via PDA to Rentokil's secure servers, and is immediately available on PestNetOnline. Customers receive an email letting them know that new visit data is available. A unique username and password provides customers entry to the pest management system, where information pertaining to pest activities across their entire portfolio is available.
The benefits of this specialised pest analysis system to customers include an early warning of potential pest risks, as managers can view pest control recommendations online in real-time, and can act upon recommendations quickly by taking preventative measures without having to actually visit the site. Because the system is online, information is available 24 hours a day, 7 days a week, from any computer. And because the PestNetOnline is paperless, it's also more environmentally friendly for those businesses watching their carbon footprint.
This system also offers complete transparency of the service, with interactive site maps, pest analysis of all activity found on site and details of preparation usage at different locations. This pest management system saves time and effort in complying with HACCP regulations, and ensures that the pest control information required by auditors is available centrally and at a touch of a button.
The modifiable chart function allows users to create pest activity graphs by season, or family and species to highlight trends throughout specific areas of their premise. By studying these pest analysis trends, weak points can be identified, and proactive measures can be implemented to prevent future infestations.
It is important to remember, however, that this system does not detect pests; it is simply an online reporting tool to streamline the pest management process. The quality of the technician on site determines the effectiveness of the service. "We have spent a lot of time ensuring all our technicians are fully trained on PestNetOnline and on how to offer expert pest control services to our clients nationally," said David Lewis, Managing Director at Rentokil Initial.
About Rentokil Initial: The Rentokil Initial group specialise in pest control, hygiene services and interior landscaping for businesses across the globe. Using leading-edge, environmentally-friendly technology, their experts deliver a wide range of tailored services to businesses of all kinds. Read more about Rentokil's online pest management service to prevent pest problems before they arise, or to arrange for a free pest control survey of your business, contact 0800 117 851.