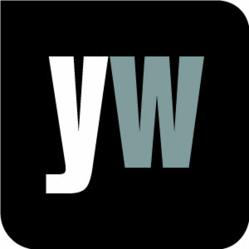 London, UK (PRWEB UK) 21 May 2013
According to a small, early study, presented this past week at the annual meeting of the Paediatric Academic Societies, in Washington, DC, magnesium may be as crucial to children's bone health as calcium. Based on data from 63 healthy children, aged four to eight, who were not taking any multivitamins or minerals, the researchers found a significant association between magnesium intake and absorption, and bone density in children.
In an American Academy of Paediatrics news release, lead author Dr. Steven Abrams, a professor of paediatrics at Baylor College of Medicine in Houston, commented, 'Lots of nutrients are key for children to have healthy bones. One of these appears to be magnesium. Calcium is important, but, except for those children and adolescents with very low intakes, may not be more important than magnesium.' He added, 'We believe it is important for children to have a balanced, healthy diet with good sources of minerals, including both calcium and magnesium.' (http://www.healthfinder.gov/News/Article/675905/magnesium-rich-food-may-help-keep-kids-bones-strong)
With this in mind, Yourwellness Magazine investigated what a bone-healthy, balanced diet would look like, reporting on foods that help to strengthen teeth and bones. Yourwellness Magazine highlighted four main foods which, as part of a balanced diet of fruit, vegetables, lean protein and low fat dairy, provides the body with the necessary nutrients it needs to stay healthy:
1. Apples and celery aid the production of saliva to keep the mouth clean and prevent cavities from building, as well as cleaning the tooth's surface.
2. Calcium-rich foods are required for a good skeletal structure. Cheese also contains casein, which helps to improve the tooth's surface.
3. Green leafy vegetables, such as broccoli, bok choi and spinach, are great sources of calcium, as well as being rich in iron.
4. Whole grains, such as wheat, oats and brown rice, are good sources of fibre and a variety of vitamins. Whole grains are a good source of magnesium, which helps the body to absorb calcium from the blood and into the bones.
To find out more, visit the gateway to living well at http://www.yourwellness.com.