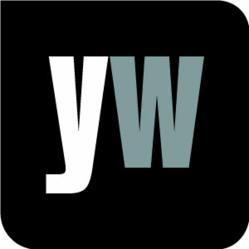 London, UK (PRWEB UK) 22 May 2013
According to a small new study, presented last week at the Paediatric Academic Societies' annual meeting in Washington, DC, vitamin C may help prevent lung problems in babies born to mothers who smoke during pregnancy. 159 women, who were less than 22 weeks pregnant and unable to quit smoking, were randomly assigned to take either one 500-milligram capsule of vitamin C or a placebo each day for the remainder of their pregnancy. During their first year, wheezing was reported in 21% of infants whose mothers took vitamin C and in 40% of infants whose mothers took the placebo.
In an American Academy of Paediatrics news release, study co-author Dr. Eliot Spindel, a senior scientist at the Oregon National Primate Research Centre at Oregon Health & Science University, commented, "Getting women to quit smoking during pregnancy has to be priority one, but this finding provides a way to potentially help the infants born of the roughly 50% of pregnant smokers who won't or can't quit smoking no matter what is tried." (http://www.healthfinder.gov/News/Article/675934/for-pregnant-smokers-vitamin-c-might-help-babies-lungs)
With this in mind, Yourwellness Magazine reported on the impact of vitamin C deficiency on a foetus. According to Yourwellness Magazine, research shows that vitamin C deficiency during pregnancy can have harmful consequences on the brain of the unborn child, and once this damage has occurred, the brain cannot be restored to full health after birth with supplements. Yourwellness Magazine noted that this research highlights the importance of a balanced diet during pregnancy.
Yourwellness Magazine explained, "Once the damage has been caused to the foetus, it can't be repaired after birth. The initial results from the study proved that the damage is invariably caused in the first trimester of pregnancy. Some people are more susceptible to vitamin C deficiency, namely those who eat a poor diet and those who smoke." The article added that women don't need to worry about a vitamin C deficiency if they eat a varied and healthy diet during pregnancy, avoid cigarettes and alcohol, and take a multivitamin supplement.
To find out more, visit the gateway to living well at http://www.yourwellness.com.