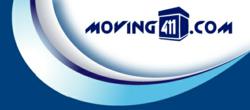 If you are making an interstate relocation and are looking for moving companies then moving411.com is here to help
(PRWEB) May 15, 2013
Moving 411 stresses the need of the highest quality movers which would reduce the time, cost and hassles of the people when they try to move from one place to another. A licensed mover can reduce stress and can make the complete moving process easier and affordable. The company intends to inform residents about the advantages of hiring a licensed and reliable moving company, and thus spells out all the details that one must know about a licensed mover. They also provide free quotes from the licensed companies that have all the expertise of handling specific types of moving jobs. By entering a few simple details, one can get quotes from the licensed companies and can select the best one.
The company maintains that people must choose a reliable company that can accomplish moving jobs in an efficient manner. One of the executives of the company reveals, "Every moving job comes with specific kind of challenges. People should know that only a licensed company can give the guarantee of delivering every single item to its desired location. We take extra care in packing, carrying and unpacking of items. Accordingly, we pack them so that every item will be delivered safely and in a single piece."
Moving411.com provides mover listings which will help people find different types of movers for their moving needs. However, according to them, each mover must have a proper operating authority and which one needs to verify in order to ascertain a company's credibility. Moving411.com maintains that moving or relocation is a highly specialized job today and people want complete safety and assurance from the moving company. There can be several ways to verify the trustworthiness of a moving company which one can find mentioned on the site Moving411.com.
The company reveals that people should not necessarily choose a company that offers them the lowest quote. One needs to make sure to choose a mover that can offer reliable relocation services. To learn more about the ways of finding a licensed mover, visit the website http://www.moving411.com/.
About Moving411.com
Founded in 2001, Moving411.com has been providing customers with simple and effective tools and resources that can connect them with reliable moving companies. They maintain a network of moving companies, transporters, storage facility providers, and others to help fulfill all types of local or long-distance moves.