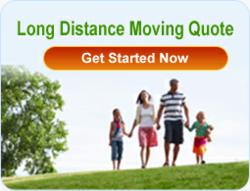 Need a licensed mover? Get up to six quotes from companies that can handle your specific kind of move.
(PRWEB) May 17, 2013
Movers411.com has started offering online price comparisons that can help customers choose the most affordable local moving company for their relocation needs. The comparison tool could be a good opportunity for the area residents and local businesses to get the best prices for both local and long-distance moves.
Movers411.com works with a number of moving service providers, transporters, moving contractors and others to help customers find the best service providers for their needs. The company specializes in offering a complete relocation service where customers can enjoy peace of mind. The professionals working with the company strive for the best results and work efficiently in order to keep moving costs at an affordable level.
Numerous people find this price comparison a simple way of finding a local or a long-distance moving service provider. For them, this is a real opportunity to keep things affordable while choosing a reliable company. One of the area residents reveals, "Finding a professional mover used to be a tough task before I discovered this price comparison tool. It helps you connect with a reliable moving company and hence you can be rest assured of getting the best and most affordable services."
Research shows that many people find it difficult to handle the pressure of relocating their complete household items to a new location. Besides consuming their time and money, they always fear of losing or damaging their valuables during the course of relocation. Now, Movers411.com offers the opportunity of hiring the best and the most affordable moving company by using their price comparison tool. Anyone can take advantage of this tool by visiting their website http://www.Movers411.com/.
About Movers411.com
Movers411.com endeavors to make moving easier and more affordable by connecting customers with reliable local or Long Distance Movers, transporters, moving contractors and others. They help customers in every step of moving, from planning a move to unpacking of items. They offer price comparison and free quote tools that help customers find the most affordable moving service providers