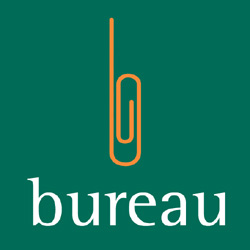 Please don't change your Wednesday emails!! They feel like they are from an old friend and I actually look forward to receiving them.
(PRWEB UK) 15 May 2013
The weekly e-shot Stationery Wednesday, from stylish online stationery company Bureau Direct, has recently celebrated its first anniversary and is planning for a major expansion as it enters its second year. Launched last spring as a weekly email newsletter, Stationery Wednesday combines a surprisingly widespread love of stationery with the same intimacy and personality that saw Bureau Direct recently win an award for their customer service.
The newsletter is fast becoming a go-to resource for the best ideas in lifestyle stationery, featuring stationery from around the world including Japan, Korea and the United States. Featuring in-house photography and personally written copy, each email focuses on something new or unique, from new product arrivals to highlighting special features of long-time stationery classics.
Stationery Wednesday has particularly carved itself out a niche in terms of original content and an unusual approach to creating and sustaining interest. Regular new product releases include leading stationery brands such as Moleskine, Lamy pens and Leuchtturm1917. Highlights during the past year include the Stationery Olympics, the end of year Stationery Awards and the recent month-long daily prize giveaway celebrating 10 years online.
Stationery Wednesday has a loyal following, best summed up by this feedback:
"Please don't change your Wednesday emails!! They feel like they are from an old friend and I actually look forward to receiving them. Quite upset it arrived late today!!"