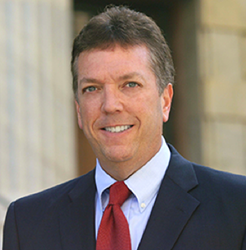 If you follow my Top 10 List, you will have a great chance of crowdfunding success.
Tampa, FL (PRWEB) May 14, 2013
Crowdfunding expert Kendall Almerico, CEO of crowdfunding site ClickStartMe, released his Top 10 tips for launching a crowdfunding project. Almerico's Top 10 List, available on the ClickStartMe blog, provides individuals and businesses with valuable guidelines to help them successfully raise funds through online crowdfunding.
"Crowdfunding takes organization, and some know-how," crowdfunding guru Almerico says. "If you follow my Top 10 List, you will have a great chance of crowdfunding success."
For example, Almerico's first tip "Show Me The Money" is about properly setting your funding goal. "Create a budget for your project, and make sure you have taken into account not only how much you need, but also enough to cover any expenses involved with the rewards you intend to offer donors," Almerico says. "People often forget to budget in expenses like shipping, postage and packing or rewards."
If your project is going to require a lot of money, Almerico suggests crowdfunding it in progressive steps or stages. "Create a project for the first stage, meet your goal, then complete that stage before moving on to stage two, and another project," crowdfunding expert Almerico suggests. "This allows you to have attainable goals, and to give donors the opportunity to see your progress and to see that you follow through on promised rewards. It also gives you a built-in audience of donors for the next stages as you move your project along. Donors want to know what you're going to do with the money you receive, and it's important that you explain your budget to get the support you need."
Kendall Almerico is the CEO of ClickStartMe, the crowdfunding site that "puts the fun in crowdfunding." Almerico is available for interviews and speaking engagements.