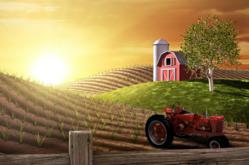 You've got to be patient with him," one mother says of her autistic son. "And in small towns, [people] are more likely to be patient.
Roanoke, VA (PRWEB) May 14, 2013
Autistic adults face numerous challenges, regardless of where they live. Lack of services, lack of jobs, lack of housing and supports for families are universal hurdles to increased quality of life for adults on the autism spectrum. However, not all communities are created equal. For many families living in rural America, the experience of living with autism is markedly different from that of urbanites—for better and for worse. Quality services can be harder to come by, job opportunities can be limited, and residential options outside of the family home can be virtually non-existent. By the same token, the tight-knit quality of rural communities can often be more socially and emotionally supportive.
In a two-part story, writer Caroline McGraw interviews families living in rural communities on the topics of school supports, employment, housing, transportation, health care, and community connections. While living a long distance from services can be difficult, as one mother notes, employment opportunities can present themselves more readily in a town where everyone knows each other. "Every job my son has gotten is through friends," says Betty Carmon of her autistic son, Steele. Steele excels at jobs that require physical labor, though he struggles with communication skills. "You've got to be patient with him," his mother says, "And in small towns, [people] are more likely to be patient."
"It's important to remember to include communities across the country in the conversation about adult autism services," says Autism After 16 editor Merope Pavlides. "We often measure the quality of supports based on what's available in larger cities. For people in rural areas, accessing services can be even more difficult."
Autism After 16 is a website devoted to providing information and analysis of adult autism issues. Autism After 16 provides informational articles on accessing adult services, commentary, links to useful resources, and a library of videos to help teach independent living skills.