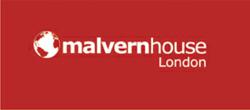 Many language experts recommend the immersion method as the best way to learn a second language – that is, learning a language in its native country.
Brighton, UK (PRWEB UK) 15 May 2013
The answer, according to a spokesperson for London-based English language school Malvern House, is to become immersed in the language and culture – to learn English in England.
"Many language experts recommend the immersion method as the best way to learn a second language – that is, learning a language in its native country," said the Malvern House spokesperson.
"That way, you are surrounded by the language you are learning at all times. Education continues well beyond the confines of the classroom: socialising and simple tasks such as shopping give you the perfect opportunity to practise.
"Many students are now thinking about going to university. For students from overseas who wish to study at a university in the UK, there may be worries that the language barrier could hold them back. That's why an immersive English course is a great way to learn the language, and find out more about British culture."
English is still one of the main languages of the business world. Business is done on an increasingly global level, not just in large multinational companies, but also in smaller organisations. An additional language can also be a huge boost in a range of more surprising occupations, from teaching to nursing, hospitality to running a private business.
If students are looking to study English, a language school in London is the perfect place to do it. London offers not just top class language establishments, but also a huge range of cultural experiences and ample chances to practise what has been learnt.
Aziz Kalilov from Uzbekistan decided to take an English course at Malvern House language school in London before going to university. He found the experience overwhelmingly beneficial and positive, and got much more than just fluency in a new language from his time there.
"I wanted to prepare myself for university life, be able to pass the exams (IELTS) and generally discover typical English life and culture," Aziz explains.
"It is undoubtedly true that the course I took in Malvern House not only helped me to learn the English language, but also I found new friends and met very smart and friendly teachers."
The experience Aziz had will stay with him for life: "Even now when I'm away from London, I still get in touch with my new friends and teacher through the internet," he says.
Malvern House offers a wide range of English language courses and welcomes students from around the world. From general English to English for media or business, there are a range of courses available. Visit Malvernhouse.com to see the range of courses on offer and to discover more about life in London.
About Malvern House:
Malvern House is a language school in London that offers more than English. Every year more than 5,000 students from more than 100 countries choose to study at Malvern House because of its excellent teaching, welcoming atmosphere and packed social calendar. Visit their website for more information about the English language courses available, prices and accompanying social activities.