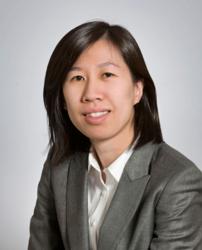 Norwood, MA (PRWEB) May 15, 2013
BioPharm Insight's Global Editor Kimberly Ha will moderate a panel discussion on "Funding Development in a Changing World" at the AZBio Expo 2013. BioPharm Insight offers the global biopharmaceutical community a unique combination of business intelligence, market analytics, key industry contacts, and award-winning independent investigative journalism.
The AZBio Expo will focus on bridging the gaps from discovery to development to delivery with innovators from the Arizona bioscience community. The Expo takes place May 30 at the Fiesta Conference Center and Resort in Tempe.
Joan Koerber-Walker, President and CEO of AZBio, said, "We're delighted to have a healthcare editor of Kimberly Ha's caliber participate in this year's AZBio Expo. Her knowledge and reporting contribute immensely to the biopharmaceutical industry's efforts to fund and develop new drugs and therapies to improve patient quality of life."
Joining Kimberly for the panel will be Les Funtleyder, Healthcare Strategist, Polliwog Investment Advisors; and Cynthia Tsai, CEO/Chairman, Viropro, member of the Board of the Prix Galien Foundation.
Kimberly Ha is an award-winning biopharmaceutical industry journalist and editor. She launched BioPharm Insight's editorial team in 2007. Kimberly began her career as a financial journalist in Hong Kong specializing in healthcare M&A, and previously was the lead sector specialist at Mergermarket, a division of the Financial Times Group. She is a sought-after panelist and moderator at major healthcare investor conferences and events.
A member of the Galien Foundation Advisory Board, Kimberly Ha has received fellowships from organizations including the National Press Foundation, the UN Foundation for Global Vaccines, and the Association of Health Care Journalists. Kimberly earned her Bachelor's degree in Psychology from New York University.
About BioPharm Insight
BioPharm Insight is the definitive guide to the global biopharma community. BioPharm Insight provides subscribers with an information edge by combining the most comprehensive real-time database of companies, drugs, contacts, M&A and licensing deals, forecasts and clinical trial data with proprietary forward-looking intelligence uncovered by an independent team of investigative journalists months or even years before it breaks in mainstream media. To learn more, visit http://www.biopharminsight.com. Follow BioPharm Insight on LinkedIn and Twitter.
About Infinata, Inc.
Infinata provides personalized technology solutions to turn information into insight. Services include a comprehensive BioPharm Solutions Suite, unique Wealth Prospecting tools and innovative Custom Data Services. Infinata is a part of Mergermarket, a Financial Times Group company and a division of Pearson plc. To learn more, visit http://www.infinata.com.