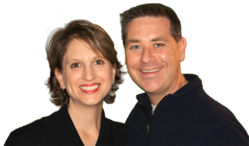 "America's businesses and their families are struggling. You must learn how to integrate your business with your family before one kills the other". - Don Purdum
Dallas, TX (PRWEB) May 21, 2013
Mark Cuban, billionaire, owner of the Dallas Mavericks, and co-host on ABC's hit TV show, Shark Tank, recently said on ABC's The View that "to start a business, you have to sacrifice your family."
Don Purdum disagrees.
While starting and running a business is one of the most challenging and difficult endeavors one will ever pursue, Don Purdum, entrepreneur, former Army Chaplain, minister and relationship expert, says you don't have to sacrifice one to have the other.
"America's businesses and their families are struggling. Longer hours, less cash flow and more financial stress cause strain on both the business, the business owner and his or her family," said Don. "Sometimes, it's the business that causes great marriages to struggle or even fail. Business is brutal, and lonely, but your marriage is about doing things together. You must learn how to integrate your business with your family before one kills the other."
Purdum, who hosts his own radio show "Breaking Barriers", on IZoomInternetRadio.com, has witnessed countless business owners make the critical mistake of ignoring their spouses and families for the sake of the business.
"I have seen firsthand that if you lose your family you lose your business," said Purdum. One of Don's clients is an unfortunate example of how that can happen.
"I just wish I had been more in tune with this several years ago," said Tom E., an entrepreneur and now a client of DNP. "I grew several successful businesses, but it cost me my marriage," He remembers his wife saying, "you've been married to your career all these years and not me' . "It hit me that day," he said.
As a result of Tom's marriage to his business and neglect of his wife, he lost both. Now he is starting over.
Don and Nicole Purdum sought to solve the problem of failed marriages and businesses by starting their own company, DNP, in December 2012. Together, they help entrepreneurial couples break through the barriers to success in their personal and professional lives.
DNP is the culmination of experience Don and Nicole have gained through 20 years of marriage, 10 years of owning five different businesses and Don's years as a Chaplain in the Army National Guard, where he worked with couples extensively. Don saw firsthand that if entrepreneurs do not integrate their business with their marriage, they risk losing not only their business and assets, but the truly important thing that they worked so hard for - their loved ones.
So, how do entrepreneurial couples navigate the challenges of marriage and business?
Don and Nicole have created a system that is established around eight core values or principles:

Transparency
Confidence
Trust
Intimacy
Dreaming
Teamwork
Inspiration
Legacy
These values are the heart of the DNP program, backed by a comprehensive system that teaches people who they are, why they do what they do and how to break through communication barriers. This ultimately leads to creating a business plan that integrates with a personal plan that supports the couple's dreams.
"It helps them establish a unified mission together, so that both the business and the marriage can thrive," said Purdum.
Serial Entrepreneur Michael Gilbert has experienced the difference such a unique program can make. Gilbert and his wife spent over 5 years working with many coaches, therapists and psychologists in an effort to gain the tools necessary to effectively communicate while building a business. Then they found Don and Nicole and the DNP system.
"In just 2 sessions, Don was able to do what other coaches and therapists couldn't do," said Gilbert. "His intuition and knowledge put him at the expert level of truly understanding how to make entrepreneur's work more effectively and focus on the things that matter at work, while balancing the family responsibilities."
To get a free copy of Don's E-Book Marriage on Purpose outlining the core principals of his Marriage and Business Success system, click here. You can also reach Don and Nicole on his website at http://www.donpurdum.com or by email at don(at)donpurdum(dot)com .
About DNP: Don and Nicole Purdum formed DNP in 2012 to help married entrepreneurs and their spouses find joy and satisfaction together while running a business. After 20 years of marriage and 10 years of both success and failure in five different businesses, Don and Nicole have developed a system to help couples and businesses succeed. You can reach Don and Nicole on their website at http://www.donpurdum.com or by email at don (at) donpurdum (dot) com
For media inquiries or speaking engagements, please contact Leann Garms at 214-289-3563.