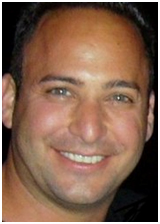 Indeed, while the cost of virtually everything is rising, there is an opportunity to reduce costs in one area – lighting
Aventura, FL. (PRWEB) May 14, 2013
Containing costs has become paramount for almost every business nowadays. The ongoing "expense to revenue ratio" is a constant challenge organizations must battle to maintain profitability. "Indeed, while the cost of virtually everything is rising, there is an opportunity to reduce costs in one area – lighting," states Peter Stein, of Energy Saving Solutions USA, LLC.
Thanks to the technological advances in LED Lighting, mainstream use is rapidly becoming the accepted global standard. LED's offer exceptional efficiency; typically, providing a savings of upwards of 80% versus legacy type lighting products. However, the benefits don't end with just energy savings. LED's have a life expectancy of upwards of 50,000 hours, while traditional lights normally last approximately 1200 hours. As such, the cost savings from not having to frequently replenish and install bulbs offers another savings advantage of LED Lights. For the environmentally conscious, LED Bulbs produce substantially fewer carbon dioxide emissions, acid rain (by-products of electricity generation), and landfill waste.
Menchie's in Aventura, Florida was concerned about the rising costs of energy. As a result, owner Chris Hess was determined to find a way to get his bill reduced. Much to his surprise he discovered after meeting with a representative from the local power company that LED Lighting could help lower his costs significantly. Hess stated, "The decision to switch to LED Bulbs was a no-brainer. After learning about the savings and then to learn that my savings would actually pay for the Lights, there was little more to think about."
Peter Stein of Energy Saving Solutions has created a model that is a win-win for consumers. "Our experience and knowledge in LED Lighting is second to none. We understand how lighting needs are unique and vary greatly depending upon each application. While this is of utmost importance to the consumer, we also understand that most businesses are not prepared to outlay capital for lighting. We get that! As a result, we created an industry first…a program that allows businesses to pay for LED Lighting from the savings they enjoy. Best of all, after they pay for the lighting, they still have money left over."
###
About ENERGY SAVING SOLUTIONS USA, LLC
Energy Saving Solutions' mission is to help organizations large and small on ways to significantly lower energy costs with little or no upfront expense. The goal of the company is to educate decision-makers to the various options in LED and induction lighting that can help realize savings of anywhere from 30% - 90% off their energy costs. The company has years of expertise and knowledge in the lighting industry, with many notable customers who are already realizing the incredible savings Energy Saving Solutions has provided. Energy Saving Solutions Director, Peter Stein is a pioneer, who has created a unique factory-direct model of LED Lighting with zero to little up-front cost.
Media Inquiries
For more information please contact Doug Mendoza at 305-735-2878 extension 6002 or doug(dot)mendoza(at)energysavingindustry(dot)com.