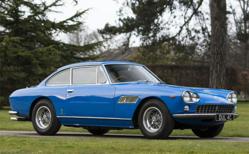 Chicago, IL (PRWEB) May 15, 2013
Car Finder Service, an automobile education site, has published its weekly round-up of industry news in an effort to help consumers stay apprised of industry trends informing their purchasing goals. This week's sound bytes include:
1. HUGE GAINS BY FORD HYBRIDS
Ford is poised to break records in hybrid sales for the year ending in May. According to Left Lane News, it currently holds 18% of the U.S. hybrid market, up from just 3% last year. Given the industry-wide increase in production and sale of hybrids, Car Finder Service encourages consumers to consider hybrids a viable option.
2. EVERYBODY'S TALKING ABOUT TESLA
Tesla seems to have mustered a remarkable come-back since the February New York Times review that blasted the electric car maker for battery charging issues. Left Lane News reports the company made a profit for the first time ever, due to increased production and warm reception to its luxury sedan, the Model S.
3. CAR OF LEGENDARY ROCKER JOHN LENNON UP FOR AUCTION
John Lennon's first car, a 1965 Ferrari, is up for auction. In the report by AutoBlog.com, the Ferrari is expected to command between $280K and $343K.
For a full summary of these stories and more, visit this week's Auto Industry Roundup.
ABOUT CAR FINDER SERVICE
http://CarFinderService.com is an automotive website committed to helping car buyers search for the best brands of new and used car models. The service seeks to educate consumers about the auto industry, auto maintenance and the car purchasing process. It provides the most up-to-date local pricing, specs, and feature information for all popular car models sold in North America.
Car Finder Service also helps consumers with the latest vehicle financing and insurance opportunities at competitive rates in partnership with an extended network of car dealers and vehicle financing & insurance providers throughout the US.