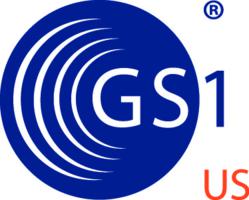 LAWRENCEVILLE, N.J. (PRWEB) May 15, 2013
A new General Session keynote panel titled "Held to Higher Standards: Doing Business in a Digital World" has been added to GS1 Connect 2013, being held June 10 – 13, at the JW Marriott, San Antonio Hill Country Resort & Spa in San Antonio, Texas. Thought leaders from different industries will provide a multi-faceted perspective on the impact and implications of the digital transformation taking place in business and global commerce. The panel, moderated by GS1 US President and CEO, Bob Carpenter, will include:

Jay Crowley, senior advisor for patient safety, U.S. Food and Drug Administration
Joe Dudas, vice chair, category management, Mayo Clinic
Bill Hardgrave, dean and Wells Fargo professor, College of Business, Auburn University
Peter Longo, president, Macy's Logistics and Operations, Macy's, Inc.
Eddie Phillips, vice president, information systems, Quality Supply Chain Co-op, Inc.
"This General Session personifies what GS1 Connect is all about – bringing leaders from various industries together to discuss how we leverage information standards to uniquely identify products and locations, capture information to enable key business processes, and share information with both customers and consumers," said Carpenter. "Throughout the conference, attendees will be able to network and collaborate with trading partners and hear from many of the most respected voices in their industries, while gaining insights and learning best practices that can dramatically improve their business processes."
New conference speakers have also been added to the program and include executives from adidas, Delta Faucet Company, eBay, Jockey, Nordstrom, Procter & Gamble, PVH Corp., Sony, U.S. Department of Agriculture, and Vilore Foods Company.
The GS1 Connect Conference program is divided into five tracks – Grocery, Retail, Foodservice, Healthcare, and Standards & Solutions. Additional sessions added to these tracks include:
Grocery: "Using EPCIS for Food Safety," presented by Tyson Foods and FoodLogiQ, will discuss proposed enhancements to the Electronic Product Code Information System (EPCIS) standard, including batch/lot level product identification for traceability.
Retail: "Hardlines Industry Open Mic: Hot Topics and Emerging Trends" will include the latest information on data quality, digital images, and product data management, with speakers from Best Buy; Delta Faucet Company; Hillman Group; Lowe's Companies Canada, ULC; and Lowe's Companies, Inc.
Foodservice: "GDSN Data in Action - Cool Tools for Foodservice," presented by US Foods, Performance Food Group Company, and Compass Group, will explain how top foodservice companies are using Global Data Synchronization Network (GDSN) data to fuel their tools.
Healthcare: "Next Steps for FDA UDI Regulated Items," presented by the FDA, will discuss the FDA Unique Device Identification (UDI) draft regulation and how GS1 Standards can support the compliance process.
Standards & Solutions: "B2B2C Awareness Update," presented by eBay, will bring attendees up to speed on the strategic direction of GS1 US B2B2C (Business to Business to Consumer) activities and how they are helping to enable the sharing of trusted, authentic data in the digital omni-channel environment.
Keynote speaker Gary Kovacs, CEO of Mozilla Corp. will discuss "How Technology Will Impact the Future Including B2B2C" and how the rapidly changing digital landscape will impact the global supply chain.
GS1 Connect 2013 is sponsored by 1WorldSync, Axway, The Coca-Cola Company, The J.M. Smucker Company, and SML Group. For more information or to register, visit http://www.GS1Connect.org. To learn more about GS1 US, visit http://www.gs1us.org.
About GS1 US
GS1 US, a member of GS1, is an information standards organization that brings industry communities together to solve supply-chain problems through the adoption and implementation of GS1 Standards. More than 300,000 businesses in 25 industries rely on GS1 US for trading-partner collaboration and for maximizing the cost effectiveness, speed, visibility, security and sustainability of their business processes. They achieve these benefits through solutions based on GS1 global unique numbering and identification systems, bar codes, Electronic Product Code-based RFID, data synchronization, and electronic information exchange. GS1 US also manages the United Nations Standard Products and Services Code (UNSPSC). http://www.GS1US.org