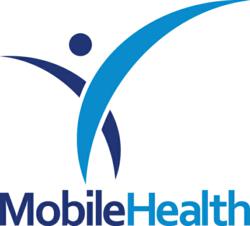 For patient convenience, the cards are provided pre-activated and ready to use.
(PRWEB) May 20, 2013
Mobile Health partnered with Well Card Rx to offer prescription discounts to patients without health insurance in their New York medical centers. Well Card Rx has a network of over 59,000 pharmacies nationwide, including many multi-branch retailers such as CVS, Rite-Aid, and Walgreens. The prescription discount cards are available in all of Mobile Health's 6 locations and online.
In 2012, Mobile Health screened 250,000 individuals for pre-employment exams such as drug tests, tuberculosis tests, medical physicals, and other occupational health screening requirements. Many of these patients do not have full medical coverage and the prescription discount benefit card will provide valuable savings when purchasing prescription drugs.
For patient convenience, the cards are provided pre-activated and ready to use. There is no registration or activation required. After a patient's pre- employment physical, the card can be picked-up at the receptionist's desk and taken right to a pharmacy and be used as needed. Due to the pre-activated status, patients can share the card with other family members and friends.
The discount cards are available for free at no cost to anyone who requests them. Individuals can also download their own discount prescription card online on Mobile Health's website. Online cards are also pre-activated and ready to use immediately.
Mobile Health has one medical center in every borough of New York City, attracting individuals of multiple backgrounds and ethnicities. By popular request, the card is available in multiple languages such as Spanish, Mandarin, and Russian as per request.
Founded in 1984, Mobile Health is a high volume provider of employee screening services for employers in the New York City and Long Island region. Their 6 medical centers are located in Manhattan, Bronx, Brooklyn, Queens, Staten Island, and Hempstead, Long Island. Free clinical tours are available by appointments. For more information, visit their website at http://www.mobilehealth.net
Note: The prescription discount card is not a health insurance plan, nor is it designed to replace a health insurance plan. Individual savings vary and are dependent on the pharmacy and prescription purchased. There is no guarantee of savings.