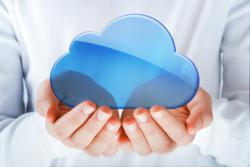 We are now offering this unique managed service approach to the ERP marketplace.
Birmingham (PRWEB UK) 16 May 2013
In2grate is launching its new cloud ERP, a totally managed ERP software solution, at this year's Subcon Show at the NEC.
This Cloud ERP software solution from In2grate is a 'Touch the Cloud' approach to ERP managed services which features:

Hosting in the company's wholly-owned ISO 27001 accredited UK data centres so that In2grate provides the full service and the client knows exactly where their system and data reside – they can 'Touch the Cloud'.
Each client has their own instance of the system which means that they enjoy all the cost and resilience benefits of scalable robust shared resources, without being impacted by the needs of other users of the service.
'Solution as a Service' can include integration with other client systems, customisation to the clients' needs and all other required elements of the project - all provided for a single annual charge, payable when the system is in use and avoiding up front Capital costs.
As part of the launch initiative during the show, In2grate is making an exceptional offer to order driven manufacturing and MRO companies for its Jobscope ERP software. Graham Sharpe, Director explains: 'Any company registering their interest in our solutions during Subcon that goes on to deploy our Jobscope Cloud solution can do so with nothing to pay during the FIRST YEAR of the project.'
Anisa Group CEO Dave Renshaw commented: 'We have had tremendous success over the last few years providing our best of breed CALIDUS logistics solutions as a fully managed service to companies ranging from small operations with a handful of users through to leading logistics companies with thousands of users and millions of transaction across the globes. We are now offering this unique managed service approach to the ERP marketplace. In these difficult economic times, the no payment in the first year offer provides companies with a low risk way of experiencing our industry leading ERP solutions.'
About In2grate Business Solutions
In2grate is a Microsoft Gold Partner with more than 40 years' experience of working with manufacturing, wholesale and distribution companies to successfully implement ERP systems that enable them to grow their business and remain competitive.