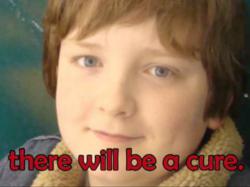 Shred it and forget it! By NEDD
Plainville, MA (PRWEB) May 15, 2013
Northeast Data Destruction, a division of Miller Recycling Corporation, will be hosting their first paper shredding fundraiser event.
Randy Miller, company President, will open the doors to Northeast Data Destruction - their NAID "AAA" Certified processing facility to all residents and businesses for one day of document shredding. All documents will be shredded and then 100% recycled. 50% of proceeds will benefit the VHL Family Alliance.
WHEN: May 18, 2013
TIME: 9:00 am – 2:00 pm
WHERE:12 High Street Plainville, MA 02762
PRICE: $3.00 per standard or legal storage boxes.
Loading docks will be available for large quantities, for more information please CALL: Maria at 1-800-783-6766 ext. 111.
Uncovering a cure for VHL is dependent on your financial support.
Northeast Data Destruction & The VHL Family Alliance hope you will join them in curing VHL and other forms of Cancer!
Why support the VHL Family Alliance (VHLFA):
To uncover a cure for cancer - research is essential! The VHLFA is actively engaged in funding research to get closer to that date. Since the VHL Gene controls the major feeding pipeline of every tumor; finding a cure for VHL brings them one step closer to uncovering the cure for many other forms of cancer.
VHL research has already led to the discovery of eight approved treatments for other forms of cancer.
About the Company:
Operating since 1940, Miller Recycling is a third generation company with the experience required to assist with all electronics, paper, plastics, and metals recycling requirements. Northeast Data Destruction, our NAID "AAA" Certified confidential shredding division, will securely process all your sensitive documents, files, media, hard drives, tapes, CD's, off spec products and storage components.
For more information, please contact
Maria Reyes
P.O Box 74
Mansfield, MA 02048
Office: 800-783-6766
Fax: 508-809-1601
mreyes(at)millerrecycling(dot)com