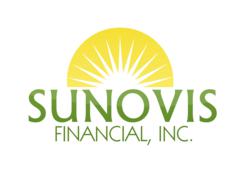 The webinar explains what is occurring in the U.S. business and lending environment.
San Francisco, CA (PRWEB) May 16, 2013
Sunovis Financial focuses on assisting small business owners with access to capital through SBA loans and especially Micro Loans (non-bank cash flow loans). The company offers a short webinar to explain why bank financing is difficult to obtain today and offers a solution.
There is no question that small business owners are still content with access to capital. Small banks are under the gun and many may be willing to lend but cannot. Credit requirements and down payments are difficult for many small business owners, yet businesses need capital to grow.
Micro loans offer a solution for some businesses. Micro loans are alternative non-bank loans that are underwritten in a different, yet sophisticated way. Cash flow of the business and ability to repay is most important.
These loans are ideal for businesses with daily clientele or business, and for those who need something that will help the business grow and add revenues. This may mean buying discounted inventory for a retailer, buying equipment for a doctor or veterinarian, adding tables or a bar for a restaurant owner, or simply hiring personnel to handle to growing demand.
Businesses must be in operation for at least one year and have minimum revenues of $100,000 to be considered. The process is steam-lined, with a one page application and four months of business bank statements required. Decisions on approval are made in two to four days, so the process moves fast as required by businesses today.
The webinar explains what is happening in the U.S. business and banking environment, and how a potential Micro loan could help. Registration can be found here, with a number of choices for busy professionals.